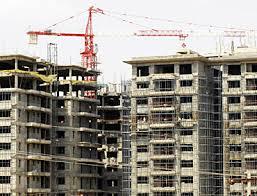 Land, the primary ingredient for a real estate firm, seems to be losing its shine as developers get into alliances with landowners to reduce their capital cost and push up margins.

Godrej Properties and Tata Housing, relatively new in real estate, are following this asset light model.

Most of their projects come up through joint development with landowners. Nitesh Estates, a Bengaluru-based real estate company started in 2004, operates without any land assets for its residential projects.

Prudent developers would go in for the joint ventures because working capital was short and some companies had proved the model works, said Samantak Das, chief economist and director, research and advisory services, Knight Frank.

"We pioneered the concept, relying primarily on private landowners or the government," said Brotin Banerjee, managing director and chief executive, Tata Housing.

"Currently, 60 per cent of Tata Housing's projects are based on this model.

"It's a win-win situation for both developer and landowner," Banerjee added.

This format requires lower investment from developers and provides higher returns to landowners who get a part of the revenue.

It helps developers de-risk their portfolio, allowing them to grow faster with a lower capital investment.

Godrej Properties chief executive and managing director Pirojsha Godrej said, "Growth prospects are much higher and from a risk mitigation point we can diversify into a larger number of projects. Our model facilitates growth rather than locking up capital in land."

Leading real estate companies like DLF and Unitech, too, have not acquired land for the last five years, though they do not jointly develop housing projects
with landowners.
They have enough land for new projects over the next 10-20 years, according to experts.
These companies have been selling land parcels to reduce their debt.
Developers went on a land buying spree before 2007 during the real estate boom, but the economic slowdown in 2008-09 spoilt their party.
DLF has about 10,255 acres of land, mostly in Gurgaon, Bengaluru, Chennai, Chandigarh and Hyderabad.
Unitech has a bank of 5,500 acres in Delhi-NCR, Chennai, Mohali, Kochi, Kolkata, Hyderabad and Bangalore.
With increasing floor area ratios, many developers are expand vertically, also reducing their need for land buying.
A new law is expected to make buying land a difficult process and joint development might become common.
The Mumbai-based Lodha Group is perhaps an exception.
The company is continuously acquiring prime land.
Tata Housing, too, has acquired parcels of land to build premium luxury projects.
If you buy land, the interest meter is always ticking, according to Godrej.
An investor presentation on the website of Nitesh Estates shows funds are used for project execution and not for acquiring land, yielding a higher internal rate of return.
"Land is always a seller's market, but the purchasing capacity of buyers will come to a halt once prices reach a threshold," said Knight Frank's Das. This might happen in the next five to 10 years, he warned.
CHANGE IN MODEL
DLF, Emmar MGF have land bank of about 10,000 acres; Unitech about 5,500 acres
In the joint venture model, developers have an agreement with land owners for profit or revenue sharing
Developers get access to title deeds of the property and might even mortgage these
Developers then construct the project, which requires less capital and ensures higher margins