Prime Minister's Economic Advisory Council Chairman C Rangarajan on Tuesday called RBI's policy action a "wise decision". The liquidity easing measures will have an impact on interest rates, he said.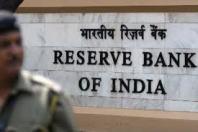 "The improvement in liquidity conditions will automatically have an effect on interest rates. Improvement in liquidity conditions will lead to softening of interest rates."

Cash reserve ratio (CRR), the amount of deposits banks are required to keep with RBI in cash, has been reduced to 5.5 per cent from six per cent from January 28, releasing Rs 32,000 crore (Rs 320 billion) into the system.

Given the fact that headline inflation has come down, he said, some signal has to go out. The RBI chose to use the CRR measure to give a signal.

"But reduction of the policy rate will have to depend upon the behaviour of non-food manufacturing inflation. Unless that comes down and give definite signs of a decline, the policy rate cannot be changed. I think that's the real message from the Reserve Bank," he said.

On if liquidity easing measures will push up inflation, he said: "There is a certain amount of tightness in the liquidity and it is not that liquidity is plenty and we are adding further to the liquidity to the system. Therefore, the action of the RBI must be seen in that particular context."

On inflation, Rangarajan said, "I believe the food inflation would continue to fall till March."

Finance Minister Pranab Mukherjee, who was in Dehra Dun on Tuesday for an election campaign in Uttarakhand, said banks will have more money to lend with the 50 basis point cash reserve ratio cut by Reserve Bank of India.

"The RBI has reduced CRR rates by 50 basis points. This means banks will have more money to lend and liquidity will increase," said Mukherjee.

Inflation has come down from 9.6 per cent to 7.4 per cent in December 2011, he said, but there
is still pressure in the system, particularly in the manufacturing sector.
On if there will be some interest rate cuts in future, he said he cannot comment now. "How can I comment now, when they come? They will come."
Economic Affairs Secretary R Gopalan said the CRR cut would boost economic growth by increasing liquidity in the system and reducing cost of fund. "CRR cut ensures fair amount of money is available, the cost of fund is reduced ... All these things are good to create a growth enhancing impression."
He said the third quarter monetary policy also indicates that the interest rate cycle has peaked and there is recognition that growth has to be fostered now.
RBI expects the economic growth to be seven per cent this fiscal, but Gopalan said the third quarter GDP numbers, yet to be released, would give an idea about the growth for 2011-12.
"The (GDP) numbers should give us an idea of what growth in the whole year is going to be," he said.
The third quarter economic growth figures would be released next month. The economic growth slowed down to 6.9 per cent in the second quarter of the fiscal from 8.4 per cent in the same period last fiscal.
On the year-end inflation, Gopalan said it is likely to be seven per cent or even slightly lower than that. On employment generation, he said in Dehra Dun that employment generation had increased with creation of 300,000 jobs between September 2010 and September 2011 and the UPA's flagship programme MGNREGA has also shown healthy growth.
On the oil problem with Iran, Mukherjee said it was a serious problem and the finance ministry has sent a delegation abroad to deal with the payment issues.
"We import 15 to 16 metric tonnes of oil from Iran every year. The problem of making payment is arising because of the UN embargo. Foreign banks have also started refusing to deal with oil payments with Iran. So we have sent a delegation of my officers to solve the problem of payments to Iran," he said.