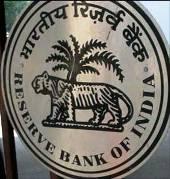 The wait may get longer for companies with banking aspirations, as the central bank wants amendments in the Banking Regulation Act before a decision on the issue.

While the draft guidelines for new banking licences would come shortly, amendments to the Act would take time, Reserve Bank of India governor D Subbarao said at a seminar organised by the Federation of Indian Chambers of Commerce and Industry and the Indian Banks' Association on Tuesday.

"As we contemplate allowing companies to promote banks, there is a need for changes in statutes and regulations to address some concerns," Subbarao said, adding the RBI had already sent the draft amendment to the government, which was working on it.

"While the guidelines will be issued shortly, the amendment to the Act is uncertain," he said.

Talking about the concerns that need to be addressed, Subbarao said, "There are persuasive arguments both for and against the proposal (of allowing corporate houses in banking). . . By far the biggest apprehension is about self-dealing -- that companies will use the bank as a private pool of readily available funds," Subbarao said.

Following an announcement by finance minister Pranab Mukherjee during his Budget speech of 2010-11, the RBI had issued a discussion paper on
new bank licences and sought public opinion.
Among the other key risks that Subbarao flagged is the possibility that corporate promoters may treat banks as "a private pool of readily available funds."
While there were rules against such "self dealing," there were gaps in those regulations that needed to be plugged, the governor said.
"If a corporate has an interest in a bank as a promoter or a shareholder, but has no position on the board, then there is no prohibition on the bank lending to the corporate.
"This opens up opportunities for self-dealing," Subbarao said.
The Banking Regulation Act prohibits banks from lending to directors and to entities in which they are interested. Regulations also prohibit lending to relatives of directors without prior approval or knowledge of the board.
According to Subbarao, while international experience on this issue is varied, the strongest point in favour of allowing corporate presence is they can bring in capital and also business experience and managerial competence.
The governor said apprehensions were raised during the public debate on the discussion paper that it was not easy for supervisors to prevent or detect self-dealing, as banks could hide related party lending behind complex company structures or through lending to suppliers of promoters and their group companies.