The Reserve Bank of India (RBI) unions have decided to intensify their stir demanding revision of wages, pending since November 2017, and have called for mass casual leave of employees at the central bank on November 30.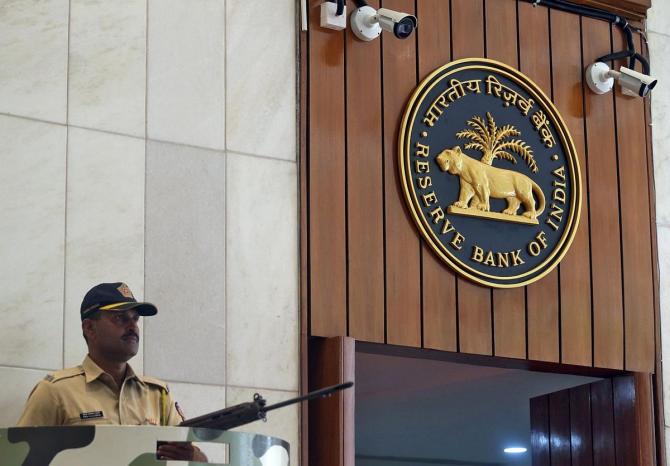 However, several sources in the RBI told Business Standard that the unions may not have to go on agitation, as the new contours of the wage pact have been almost finalised and could be announced any time.
An email sent to the RBI was not answered.
The United Forum of Reserve Bank Officers and Employees had deferred its agitation earlier after it was told that RBI Governor Shaktikanta Das was to hold talks with the human resource management department (HRMD).
"Our wait is in vain, unfortunately," the United Forum said in a communiqué dated November 12, released to the media on Monday.
In its communication, the unions said they have "exhausted all avenues of peaceful solution", and unanimously decided to start their agitation process from Tuesday.
According to the plan, on Tuesday, the joint office bearers and executive committee of unions will depute at the regional directors' office during recess, demanding immediate resumption of the finalisation of wage talks.
On Thursday, the union members will demonstrate at the gates of the RBI.
Members of the unions will wear a protest badge between November 23-26, followed by a mass deputation during lunchtime to the regional directors or officer-in-charge.
Finally, on November 30, there will be mass casual leave for all staff coming under current wage settlements, the United Forum said.
The programme can be tweaked, based on the state-wide Covid-19 protocol.
Even as banks settled their wages a year ago, RBI employees' wages have not been revised for over four years, the unions said.
The negotiations between the RBI and unions started in mid-July this year.
In a letter to the RBI governor, the United Forum said the negotiations, which started mid-July, "proceeded in brisk pace, thanks to the efforts of HRMD officials and we, the representative unions, fully cooperated".
However, it came to an abrupt halt for "unexpected reasons on September 27" and union members camped in Mumbai were asked to return, and members on their way to Mumbai were advised to end their journey.
Other unions, especially those of the officers, were not called further.
"The development was unprecedented and shocking to the entire RBI staff," and was brought to the attention of the governor for an early resolution a month and a half ago.
The letter claimed that despite promises, negotiations did not proceed further.
"Our patience is wearing thin; you will please appreciate it.
"Our members are very restive and are in a highly agitated mood," the unions wrote to the governor.
Photograph: Francis Mascarenhas/Reuters