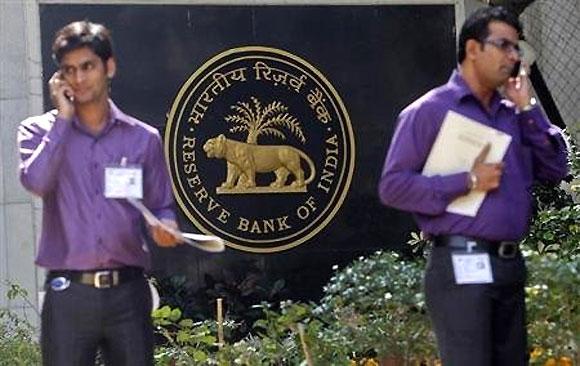 RBI's forex reserves fell $113.5 million for the week ended Aug 7 to $353.35 billion
The recent devaluation of the yuan has led to a weakness in the rupee against the dollar.
There are concerns that if the depreciation intensified, then a rate cut by the Reserve Bank of India in September may be delayed as the central bank may not be comfortable with the risk of capital flight looming large.
RBI will review the monetary policy again on September 29, and from the start of 2015, the repo rate or the rate at which banks borrow from the central bank has been cut by 75 basis points.
However, monetary transmission has laged as banks have been reluctant to cut their lending rates.
"It is not the yuan's depreciation, but the extent to which it will depreciate is ritical. If the pace of depre-ciation picks up, it will cre-ate a lot of volatility in financial markets and increase the risk of capital flight.
"In that case, no emerging market economy would like to reduce the interest rate," said Rupa Rege Nitsure, group chief economist, L&T Financial Services.
From the time of yuan's devaluation last week, the rupee has already weakened 2.27 per cent so far.
It is currently near a level last seen two years ago.
The rupee had ended at 65.32 per dollar on Thursday and today, the foreign exchange market was shut on the occasion of Parsi New Year.
Currency experts are of the view that though RBI is sitting on a foreign exch-ange reserve position which can be termed comfort-able, there is probably more weakness in store for the rupee as India may follow a strategy of competitive devaluation.
"A rate cut is in the offing in September, unless the rupee devalues way too much, beyond say 67 by then. The depreciation of the rupee till 66 per dollar is fine, but anything beyond that is problematic," said Anindya Banerjee, currency analyst, Kotak Securities.
RBI's foreign exchange reserves fell $ 113.5 million for the week ending August 7 to $353.35 billion, shows data released last Friday.
In 2013, the rupee had touched an all-time low of 68.85 intra-day trades.
Though it is agreed that the worst is behind us, the street is concerned that the US Fed may soon start hiking the interest rates.
This would lead to an outflow of foreign funds from the emerging markets and India will not be an exception.
However, the scenario on the inflation front is currently under control as Consumer Price Index inflation eased to 3.78 per cent in July compared with 5.40 per cent a month ago.