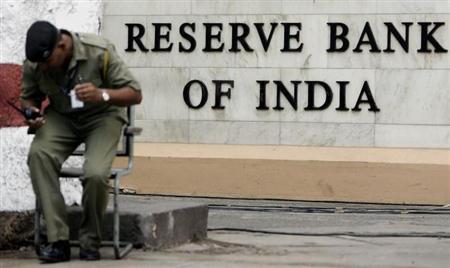 June Consumer Price Index inflation may climb to 6.2 per cent, but despite this Reserve Bank is expected to cut key policy rate by 25 basis points on August 9, with monsoon set to douse agflation, says a report.
According to the global financial services major Bank of America Merrill Lynch, Reserve Bank is expected to go for a policy rate cut largely owning to good monsoon.
"June CPI inflation will likely climb to 6.2 per cent, on July 14, from 5.8 per cent last month with a poor summer rabi crop pushing up agflation.
"The good news is that we reiterate our call of a 25 bps RBI rate cut on August 9 with rains set to douse agflation," BofA-ML said in a research note.
After a delayed start, the monsoon is advancing steadily, narrowing the rainfall deficit to 9 per cent of normal from over 20 per cent in mid-June.
The Met forecasts over 100 per cent of normal rainfall in the sowing months of July and August.
"Although it is trailing 2015 by 23 per cent, we expect autumn kharif sowing to pick up as the monsoons progress," the report said.
In June's policy review meet, RBI Governor Raghuram Rajan kept interest rates intact, citing rising inflationary pressure, but hinted at a reduction later this year if good monsoon helps ease inflation.
The industry is still hopeful of further rate reduction from the central bank to boost investment.
A double-digit spike in vegetable prices pushed the wholesale price-based inflation to 0.79 per cent in May.
Meanwhile, May retail inflation touched a 21-month high of 5.76 per cent in May mainly due to rising prices of food items.