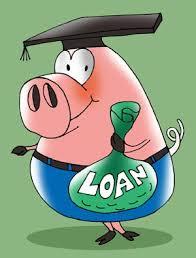 Governor Raghuram Rajan on Tuesday said the Reserve Bank is in the process of modifying the definition of "wilful defaulters" so as to bring the directors of defaulting companies under its ambit.
"The (Calcutta High) Court had some questions about whether all directors could be declared wilful defaulters and we have looked at that. We are in the process of modifying the definition so that the directors should be seen as culpable in the sense of actively participating or being grossly negligent of wilful default," Rajan said at the customary post-policy interactions with the media.
According to the current definition, a wilful defaulter is somebody who has essentially not used the fund for the purpose it has been borrowed or when he has not repaid when he can do so; when he has siphoned off the funds or when he disposed of the assets pledged for availing of loan without the bank's knowledge.
Recently, United Bank of India declared Kingfisher Airlines as well as some three of its directors as wilful defaulters.
The decision of the single bench, that accepted the bank's position, was later stayed by a division of the Calcutta High Court last weekend.
Talking about the norms for non-cooperative defaulters, Rajan said the guidelines have been formulated to tackle those borrowers who resist repaying at every corner and hold up the entire repayment process.
He said in such cases, the recourse to legal remedy, allowable by the laws from a prudential perspective, imposes a cost to the system because banks cannot get their money using the existing laws such as the Sarfesi Act.
"Therefore, in those situations where there is a deliberate attempt to delay the process of recovery after due process is being followed, can we find a way of declaring these borrowers as non-cooperatives?," Rajan said.
On the rising NPAs levels in the system, Rajan said the central bank is following the issue very closely and banks have been asked to take timely action to deal with the matter.
In the banking system, NPAs rose to 4.1 per cent as of the June quarter, while the total stressed assets including the recast loans rose close to 11 per cent.