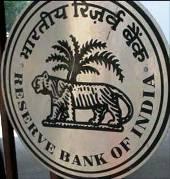 With a rise in corporate loan defaults and its adverse impact on banks' balance sheets, the Reserve Bank of India has sought information on adequacy of collateral and securities on corporate loans.

The central bank, which had already begun work to assess the challenge from non-performing assets, has expanded the exercise to check the readiness to face further pressure and protect lenders' interest for funded exposure, said a senior IDBI Bank official.

Confirming the move, a top executive with a small private bank said the purpose was to ensure banks had adequate collateral for loans when they went for recoveries.

The inadequate cover (collateral) for lenders' exposure to the ailing Kingfisher Airlines, which has a debt of more than Rs 7,500 crore (Rs 75 billion), has made the issue critical.

The problems with loans to Deccan Chronicle and Suzlon have added to the concern.

The extended economic slowdown and delays in government decision-making, besides environmental issues, have pushed many companies into stress.

According to ratings agency Icra, the incremental stress on banks' asset quality could be more pronounced than the weakness in companies' credit profiles -- more so because the current asset quality numbers do not reflect the actual stress in the system.

Going beyond the funded exposure, there is the issue of risks emerging for guarantees given on behalf of companies for projects and payments.

The prospects of defaults leading to encashment of guarantees have grown substantially in the business environment marked by an economic slowdown.

Adequate cover in the form of collateral has also become important in the cases of companies going for debt recast.

As a step to avoid further stress on balance sheets, banks have been referring such cases to the Corporate Debt Restructuring cell.

The units and companies from the iron and steel, textiles, infrastructure, construction and telecom sectors lead the pack of cases under CDR.

A senior official associated with CDR said RBI's move on checking collateral adequacy made eminent sense, as questions on quality and adequacy of securities were often raised when recast proposals came.

The feasibility of restructuring crucially depended on the collateral and securities offered, he added.