Holding corporates responsible for a major part of the rising bad loans, RBI Deputy Governor K C Chakrabarty on Wednesday said honest borrowers are paying for the sins of "inefficient".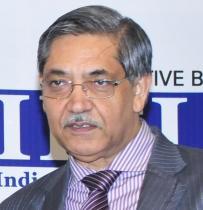 "Again NPA is creation of the corporate sector, a major part of the NPA. You borrow from banks; you don't pay them in time. They become NPA in the books of the banks. I pity on bankers," he said at an event organised by Assocham in New Delhi.

"So why you are not able to pay back because your cost is more, income is less. You don't pay back the money. This can be possible only with the improvement in the productivity and efficiency," he said.

In a worsening trend of companies failing to meet their financial obligations, banks have seen a rise of up to 85 per cent in bad loans since the beginning of the current fiscal.

In the first two quarters of 2012-13, banks referred a record number of 74 CDR cases, involving a total debt amount of Rs 40,000 crore (Rs 400 billion)
for restructuring.
Chakrabarty further said if corporates are able to bring down the risk perception of banks, interest rate could be reduced in their benefit.
"If you (corporates) can bring down risk in the economy, if the bank perceive that there is no risk, your interest will become 9-10 per cent," he said, adding that if 5 per cent NPA becomes 1 per cent then this can be done."
"Today what is happening is a person who is sincere, who is honest, he is paying money and the fellow who is inefficient, who is not able to do the business, is not paying the money. It becomes NPA. Its cost goes to the fellow who is paying the money," he said.
"The bank would charge another 2 per cent from the fellow who is paying. We must look at this aspect little bit more dispassionately," he added.