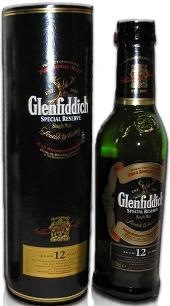 A rare 55-year-old bottle of Glenfiddich single malt whisky has been put up for auction to raise funds to build a school and home for physically and mentally disadvantaged children in Ramnagar, Uttarakhand.

John Hunt, chief executive of charity organisation Lotus Flower Trust, told PTI on Tuesday that he hoped the auction will raise enough money to help construct the school building and a warm home for 100 children in Ramnagar.

The reserve price for the bottle is 40,000 pounds.

It is likely to fetch a higher price, which will be announced on May 1.

Hunt, who has been working in India for over 20 years, said the school and home in Ramnagar are among several projects in India his trust has been implementing.

"It is such a pleasure to work in India.
In the last three years we have completed eight projects. We only raise funds to construct school buildings and homes, not to run the schools or hire teachers", Hunt said.
The single malt is named after Janet Sheed Roberts, the grand-daughter of William Grant, who founded the Glenfiddich distillery.
She celebrated her 110th birthday in August 2011, which makes her the oldest living person in Scotland.
Only 11 bottles of the Glenfiddich Janet Sheed Roberts Reserve will be released to the public, one to celebrate each decade of her life.
Each bottle will be auctioned for the benefit of various charity organisations a totally non-profit making exercise.
Bottle number seven has been earmarked for the Lotus Flower Trust project in Ramnagar.
The trust's activities include projects in Rajasthan, Assam, Uttarakhand and Ladakh.