An astute advertising professional, he took Ogilvy & Mather India to the number one position after coming on board as managing director in 1994
Ranjan Kapur was not only among the doyens of Indian advertising, but also a great conversationalist, painter, writer, and thorough gentleman.
Among leading figures of the advertising industry to have died in the past few years - a list that includes veterans like Mike Khanna of JWT (2015) and AG Krishnamurthy of Mudra (2016) - Kapur continued as WPP India chairman until his death.
He was an astute advertising professional, credited for taking Ogilvy & Mather (O&M) India to the number one position after coming on board as managing director in 1994.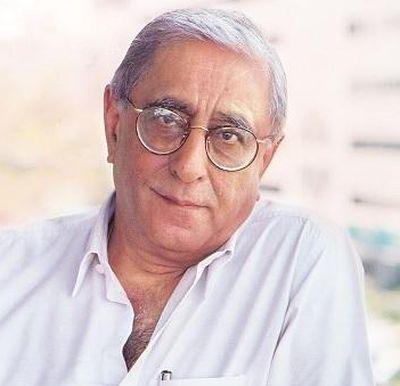 Kapur, the erstwhile country manager of WPP, who handed over the reins to CVL Srinivas, chief executive, GroupM Asia, in October 2017, died on Saturday in Mumbai at the age of 75.
He is survived by his wife Lorraine, and daughter Tina.
Piyush Pandey, executive chairman and creative director, O&M South Asia, termed Kapur's death as "the end of an era and a great loss".
Rightly so. Kapur was responsible for not only helping Oglivy grow as a creative powerhouse under Pandey, but also helping it expand into newer business areas, such as below-the-line and rural communication, outdoor and health care advertising, putting into practice the concept of one-stop shop, long before other agencies took to it.
Kapur, who was born in Lahore in undivided India in 1942 and subsequently moved to Delhi after partition, was an alumnus of St Stephens College in the capital.
An MA in English, he began his professional life as a banker with Citibank in New York.
It was a chance encounter in 1966 with advertising legend David Ogilvy in New York that convinced the 24-year-old that advertising was the career for him.
He had joined Ogilvy from Citibank having responded to his creative calling, realising that the life of a banker was not for him, but, like most youngsters, he was unsure whether the move would click.
His meeting with Ogilvy changed all that. He spent time in the US office of Ogilvy and moved to south-east Asia later to head operations in markets, such as Singapore, before coming back to India in the 1990s.
Apart from his business skills, Kapur was a great man-manager, allowing talent to grow under his watch. Post-liberalistation, India saw not only international businesses make a beeline for the country, but also local giants chart out plans to grow.
Kapur led from the front to pitch for local and international businesses, along with his team of professionals, backing it up with a strong creative product under Pandey.
Following his retirement from Ogilvy in end-2003, Kapur headed WPP agency Bates in India and was also chosen to lead the overall group as country manager in 2004.
Kapur replaced marketing guru Shunu Sen, who had died a year earlier.