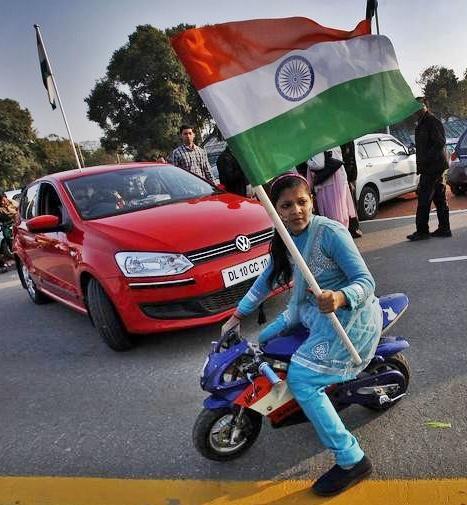 On the present government's 'Make in India' campaign, C Rangarajan, former chairman of the Prime Minister's Economic Advisory Council, says it is important to first ask for whom it is being made.
Speaking here at the fifth Dr Raja J. Chelliah Memorial Lecture, organised by the National Institute of Public Finance and Policy, he noted 'Make for India would be import substitution, Make for the World would be export promotion'. He acknowledged it might not be possible to emulate the export-oriented growth model that other Asian economies had successfully followed in earlier years, due to the current environment.
Yet, Rangarajan argued that as India's share in total world trade is very low, it is possible to increase this.
So, it might not be an export-led growth but exports could contribute greatly to growth.
Also a former governor of the Reserve Bank of India (RBI), he said he welcomed the decision to move to an inflation-targeting regime, as the primary objective of the central bank should be price stability. Recounting his experience in heading RBI, he said in the high inflation years of 1996-97, it had succeeded in breaking the back of price rise, although he was heavily criticised for the tight monetary policy.
On the recommendations of the 14th Finance Commission, Rangarajan, who had also earlier headed the 12th such panel, said total transfers from Centre to states had risen only marginally. But, to the extent that the share of untied funds from the Centre to the states have gone up, it is good. For, it increases the autonomy of states.
In the lecture, Rangarajan outlined five major challenges the country faced. These being — keeping inflation under control; not straying from the path of fiscal consolidation; an appropriate pricing policy; increasing of domestic production, especially of coal and electronic goods, whose rapid increase in demand has worsened the current account deficit; and an appropriate exchange rate, to improve export competitiveness.
RANGARAJAN'S MANTRA
On Make in India campaign: Make in India for world markets
On new monetary policy framework: Primary objective of RBI is price stability
On 14th Finance Commission: Total transfers to states have increased marginally