RBI Governor Raghuram Rajan plans to write on 'academic issues' after leaving the Reserve Bank.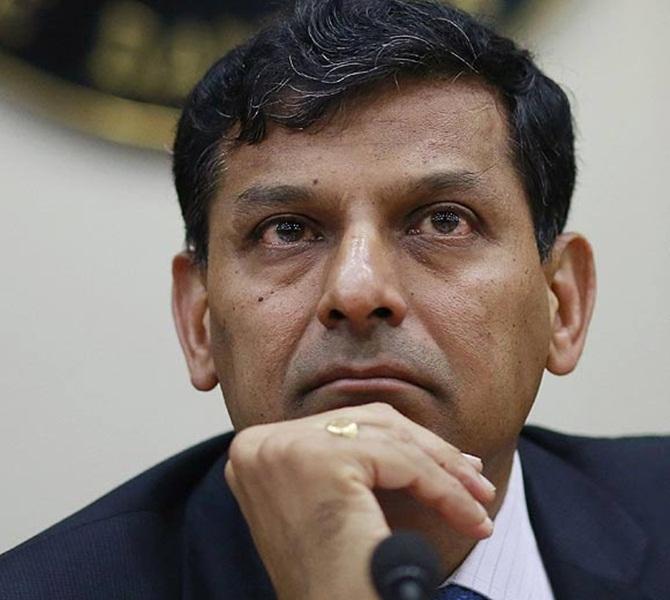 Outgoing RBI Governor Raghuram Rajan, known for his outspoken ways, has no "immediate plans" to write a tell-all book on his experience as the central bank head, unlike his predecessor D Subbarao whose quite revealing memoir has just come out.
Rajan, who was accused by critics of keeping interest rates too high and was often seen as being critical of the government and its policies, making his tenure full of several controversies, said he rather plans to write on "academic issues" after leaving the Reserve Bank.
"I have no immediate plans to write a book on this subject," he said when asked whether he would write a book similar to Subbarao's a few years down the lane.
"I will write on academic issues," Rajan told a select group of journalists in Mumbai.
He refused to take any questions on his decision not to seek a second term or on political criticism.
Subbarao, who served as RBI Governor for five turbulent years between 2008 and 2013, in his just-released book 'Who Moved My Interest Rate', has written about several occasions when he felt pressure from the then Finance Ministers P Chidambaram and Pranab Mukherjee to cut interest rates.
He also said "there is a price to pay, of course, for not falling in line", referring to the government's refusal to accept his recommendations in appointment of Deputy Governors.
While a tussle has been noticed between the RBI Governor and the government for years, it is said to have escalated in recent years, while Rajan has often been seen as being critical of the government, including on non-economic matters.
53-year-old Rajan surprised everyone last month by announcing that he would not seek a second term at RBI at the end of his current three-year tenure on September 4 and would return to academia.
Ten of the 22 governors so far -- including Rajan's three immediate predecessors -- served at least five-year terms. Two of them -- in 1937 and 1957 -- resigned early due to differences with the government.
Rajan, a former Chief Economist at IMF and on-leave Professor of Finance at the Chicago University's Booth School of Business, was appointed RBI Governor by the previous Congress-led UPA government in September 2013.
When he took charge, rupee was at a record low and the inflation rate was among Asia's highest. While he is credited for having stabilised the forex market, he is also criticised for holding interest rates high for a long time.

He began lowering the rate only last year after global oil prices crashed has since brought down the benchmark rate to a five- year low of 6.5 per cent.
He is now in the midst of a $120 billion clean up of stressed assets in the banking system.
Photograph: Reuters