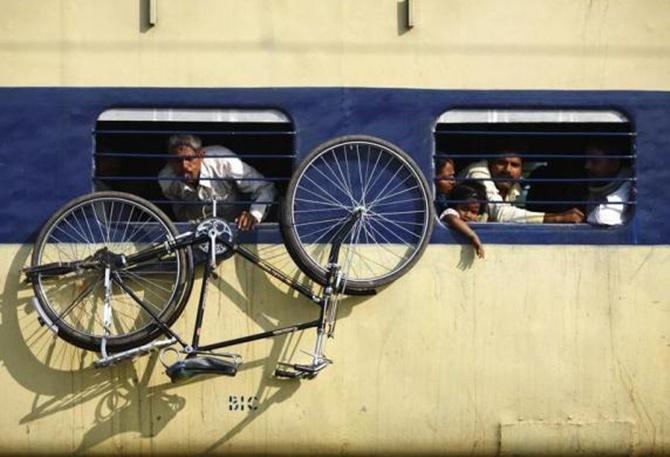 Indian Railways has tied up funds for the next two years for its ambitious modernisation programme.
Union minister for Railways Suresh Prabhu conveyed to institutional investors that the government would be spending Rs 8.50 lakh crore ($125 billion) over the next five years to modernise Indian Railways.

Prabhu said: "We have already received a 30-year loan from LIC with a moratorium of five years. Pension funds too are more than willing to fund us and, frankly, we are spoilt for choice. Funding is not an issue for the next two-three years time."
He said the rail network was the backbone of the integrated market that would be created after the introduction of the goods and services tax.

"A market cannot be built by one tax system alone but needs to be supported by infrastructure, and it will come from the railways. Logistics will ultimately decide how India becomes a manufacturing hub,'' Prabhu said by video conferencing at a seminar on infrastructure organised by Edelweiss and Wells Fargo.
He said the Cabinet had on Wednesday cleared the Rs 82,000 crore (Rs 820 billion) dedicated freight corridor, which would decongest the existing network.

The project is expected to be complete in four years. Nearly 90 per cent of the land has been acquired and big contracts have been issued in the last six months.
"The railways have had no investment or very little investment during the last decade. So there was no asset creation nor there was there maintenance of existing assets. Asset failures cause delays in railway movement in the current regime, asset creation has become the norm. The proposed investment of Rs 8.50 lakh crore will transform the railways in the next five years and they will contribute two to three per cent of the GDP,'' he said.
Prabhu said his ministry had announced an annual budget of Rs 1,10,000 crore (Rs 1.10 trillion).

Besides, the ministry has entered into an agreement with Life Insurance Corporation for 30-year loans with a five-year moratorium.

Funds will also be mobilised from multilateral agencies and pension funds.