Revenue from freight operations also increased by 14 per cent to Rs 9,903 crore in September.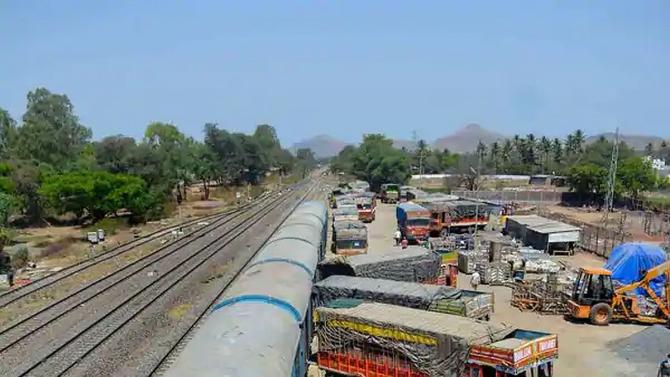 The Indian Railways on Thursday said it arrested the decline in freight traffic to 9 per cent in the half-year period ended September at 533 million tonnes (mt).
The April-June quarter with 241 mt freight volume was a washout for the Railways due to the lockdown, registering a 21 per cent decline.
Freight earnings, however, saw a decline of 17 per cent at Rs 50,168 crore during the first half of the current financial year, even despite 31 per cent fall at Rs 22,266 crore in the April-June period.
In September, Railways handled 102 mt of freight, up 15 per cent compared to September 2019.
The revenue from freight operations in the month also increased by 14 per cent to Rs 9,903 crore, compared to the same period in 2019.
"We have taken a number of steps to improve freight train and passenger demand, including many non-tariff and tariff measures.
"For some commodities, we are giving discounts," said Railway Board chairman and chief executive V K Yadav.
He said these measures helped increase volume though the revenue per net tonne kilometer dipped.
Yadav said the Railways was working on a national rail plan 2030, based on which the total traffic will be 2,024 mt by 2024 and 3,200 mt by 2030.
Of this, the share of coal is expected to be 1,400 mt.
The only two commodities that showed growth during the first half of FY21 were foodgrains and chemical manures.
While foodgrains saw a rise of 87 per cent in loading, chemical manures saw an increase of 9 per cent.
Coal, however, posted a dip of 18 per cent.
Railways handled 234.31 mt during April-Septem­ber 2020, against 285.22 mt during the year-ago period.
Photograph: PTI Photo