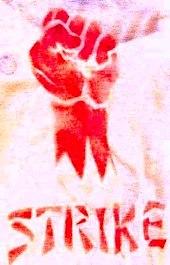 A federation of various Railway employee unions has decided to launch a country-wide 24-hour hunger strike on Tuesday to demand better package for railway employees and scrapping of new pension scheme.

"More than 100,000 railway employees including trackmen, running staff and technicians will join the mass hunger strike on October 9 for the fulfilment of their genuine demands," All-India Railwaymen's Federation General Secretary Shiv Gopal Mishra told reporters in New Delhi on Monday.

The demands include better package for trackman, upgradation technician's grade, improvement of pay scales of running staff and clearance of arrears, among others.

"We are also demanding scrapping of new pension scheme as it has become a 'no pension
scheme' for railwaymen," he said, demanding guaranteed pension including family pension.
The railway employees will stage protest in front of zonal and division offices.
"Despite the recommendations of the joint committee, Railway Ministry has not implemented it and it has resulted in widespread discontentment among the affected employees," Mishra said.
Threatening to give a call for general strike on the issue, he said, "We will wait for some time for the response and then we will be forced to resort to direct action."
He said all these issues have been raised at various platforms earlier also, but no result has come so far, he said.
Commenting on railways financial health, Mishra said, "There is an urgent need for taking steps like rationalisation of fares as it is in the interest of railways."