CIDCO moves Supreme Court against Rs 1,200 cr compensation order for land parcel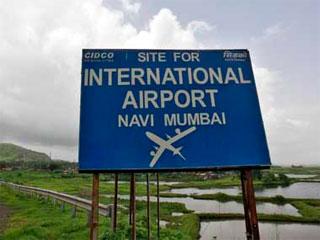 Yashwant Bivalkar's bungalow in Pune is adorned with miniature models of tanks and artillery pieces and paintings displaying his keen interest in military and warfare. An architect and town planner by profession, he wanted to join the Indian army in his early years but could not do so on medical grounds.

Bivalkar, 67, is however engaged in a battle of a different kind – bloodless but painstaking. He is locked in a legal battle against the City and Industrial Development Corporation (CIDCO) over compensation for a 157-acre land parcel at Ulwe village near Panvel, which was acquired four decades ago without his family's consent.

The land in question is crucial as it is required for construction of the Navi Mumbai airport. Last month, Bivalkar won the first round of the battle when the Bombay high court ordered CIDCO to pay compensation to him and his elder brother, Gangadhar. As per the court's directions, CIDCO will have to give 12.5 per cent developed land in the area to Bivalkars in compensation, that is, about 20 acre of developed land, valued at around Rs 1,200 crore (Rs 12 billion).

But CIDCO, which is implementing the Navi Mumbai airport project, has challenged the order in the Supreme Court.

Mumbai's wait for a new airport and the Bivalkar family's fight for compensation are over 25 years old. With little room for expansion of the existing airport, the government began exploring for alternative sites for a second airport. The government finally selected the Navi Mumbai site and preparatory work has been on since early 2000. The Union cabinet gave its in principle approval to the airport in 2007. The environment ministry cleared the project in 2010.

Another reason for the project delay has been land acquisition. Progress was made on this front this year and CIDCO's top executives worked out rehabilitation plans for affected land owners and secured their consent.

The airport project began moving in the right direction. CIDCO says it secured consent for acquisition of 99 per cent of the 456 hectares of private land needed for the project.

However, parallely and away from public gaze, the Bivalkars versus State of Maharashtra case dragged on in the high court. In October, the court delivered its judgment awarding compensation to the Bivalkar family.

A CIDCO official said the airport project will not get delayed because of litigation as the 157 acre land is in government possession since 1959. He added that the submission date for request for qualification document will not be extended beyond December 10.

But Bilvalkar is obviously ready for a counter-attack and argues "CIDCO's action is discriminatory. It is paying compensation to all those who will be affected because of the airport. But why is it denying the same to us? Is it because we are rich or we are two brothers fighting this case? I feel this is harassment.'

Bivalkar, who refused to be photographed, says CIDCO is only buying time by challenging the court order. "We are not against the airport and are not even seeking restoration of land. Our demand for compensation is older than the airport project,'' he remarked.

A two hundred year-old land story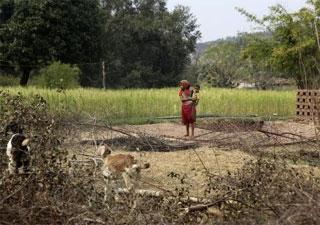 Bivalkars, originally from Ratnagiri district, were granted vast tracts of land as an 'inam' (reward) from Raghuji Angre who controlled the state of Kolaba (present day Raigad). The 'inam' was granted in 1816 which is exactly 200 years ago.

Yashwant's great-great grandfather was a minister in Angre's state which came to prominence under Kanhoji Angre who had led the Maratha Navy against European powers in 1700s. Kolaba was annexed by the British in 1840 but the 'inam' continued till its abolition in 1952.

In the pre-independence era, the Bivalkar family earned Rs 600,000 in land revenue and property rent annually. Till 1960s, the family controlled a huge estate – thousands of acres of land and properties in Raigad and Mumbai which were surrendered to government and cultivators under various land laws or acquired for public purpose or sold off to clear family debt.

The land parcel in dispute was a "private forest" which was handed over to the forest department for management in 1959 following an agreement with the local district collector.

In 1972, the state government issued a notification deforesting the land in question and in the following year transferred it to CIDCO for development of Navi Mumbai city.

Bivalkars realised about the transfer of land in 1985 and approached the local collector for rectification of error and seek compensation. In 1989, the ownership of Bivalkars was upheld but compensation was granted under Maharashtra Private Forest (Acquisition) Act. The compensation offered was mere Rs 15,000 for the entire 157 acres.

Indirabai Bivalkar (Yashwant's mother) challenged the order and filed a writ petition in the high court in the same year seeking compensation under the Land Acquisition Act.

From then on the land dispute has been fought in court. Bivalkars moved high court again in February 2010 as compensation was not granted and few months later CIDCO filed a petition claiming that Bivalkars are not owners of the particular land parcel and hence not entitled to any compensation.

Though the circumstances under which the 'inam' was granted can be a matter of historical debate, Bivalkar family's ownership to the land was never questioned till 2010.

In subsequent proceedings the government stated that the district collector had erred in passing compensation order in 1989 disputing Biwalkar's claim to land.

Last month the high court ruled in favour of Bivalkars and criticised the state government and CIDCO for irregularities in acquisition and raising frivolous pleas to deny compensation.