A senior delegation from PSA Peugeot Citroen, France's leading car producer, is expected to meet the Tamil Nadu government next week.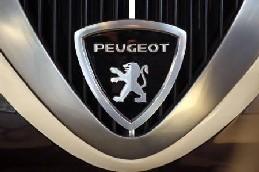 It may be noted that the car manufacturer, which is planning to re-enter the Indian market, was looking at three states for setting up a greenfield facility.

This will attract investments to the tune of $2 billion, including the investments by the suppliers.

A senior official from the state government here said, "They (Peugeot officials) are coming to meet us for discussions," without revealing further details.

While an e-mail sent to PSA Peugeot Citroen global press relations department remained unanswered, sources said the company is looking at three states including Tamil Nadu, Andhra Pradesh and Gujarat.

The company has visited potential sites including Sri City Special Economic Zone (SEZ),
located at Tada, on the Tamil Nadu and Andhra Pradesh border.
"The representatives visited the place three times and held discussions," the official added. The car manufacturer is looking for 800-1,000 acre for setting up the manufacturing facility.
"They (PSA Peugeot Citroen) have hinted that while the company will invest $1 billion, its suppliers would invest a similar amount."
Tamil Nadu has a strong components-manufacturing base since the company already has a sourcing office in Chennai which could tilt the scales in favour of Tamil Nadu. The state also has a strong component base, critical from the viewpoint of localisation.
The facility is likely to encompass a dye manufacturing facility for car components, an R&D team for design, body-building shop, new technologies for a centrally-controlled room for regular functioning besides a testing unit.
Earlier this year, it officially announced its intention to enter the Indian market.