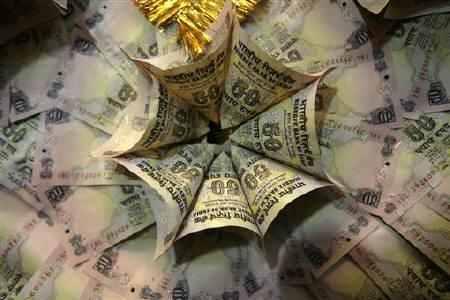 The new packaging norms, which will kick in on November 1, will push up the product prices.

The companies no longer have the window available to tweak grammage, in case the raw material prices increase. This will mean they will have to increase product prices to avoid eroding margins.
While firms such as Godrej Consumer (GCPL) and Dabur said they saw no immediate impact on pricing, most companies are bracing up for the situation when input prices begin to pinch. Marico executives were not immediately available for their comments.

R S Sodhi, managing director, Gujarat Co-operative Milk Marketing Federation (GCMMF), which markets the Amul brand of milk and dairy products, said standard packaging would bring in price rationalisation.
Only the cola companies don't see an impact on pricing, as they use standard packs. "Packs of 200 ml, 300 ml, 500 ml, 600 ml, 1 litre, 1.5 and 2 litres, as prescribed by the consumer affairs ministry, are already used by us. So, we do not see an impact on pricing," says a Coca-Cola India executive.

On an average, commodity prices have remained volatile in the last six to eight months, as crude oil and agricultural inputs have fluctuated.

This has put pressure on companies whose emphasis has largely been on volume growth. In the last few quarters alone, most FMCG companies have seen topline growth in excess of 15 per cent driven mostly by volumes.
Companies have admitted that their pricing strategy has been cautious so far to avoid adding to inflationary woes. But analysts say they may no longer be able to resist price hikes. "I foresee a situation where product prices will shoot up," says Pravin Kulkarni, general manager (marketing), Parle Products, which is one of the top biscuit makers in the country. Executives at Britannia were not immediately available for comment.

Biscuits are one among 19 product categories that will be affected thanks to the new packaging norms. Others include ghee, butter, milk powder, packaged milk, baby foods, edible oil, salt etc.

These norms, which were first notified last year by the Consumer Affairs Ministry and were to kick in by July this year, but were eventually postponed because of intense lobbying by FMCG companies, makes it mandatory for players to pack items in standard sizes only.

In the case of biscuits, soaps, coffee, tea and allied beverages, pack sizes start from as low as 25 grams going right upto one kilogram. In some other categories such as branded rice and flour, for instance, pack sizes start from 100 grams going beyond five kilograms, while in the case of detergents and laundry soaps, the minimum pack size is 50 grams respectively.

The new norms, however, have exempted small packs giving players some legroom, say experts. "Certainly it does bring some relief to players, with small packs not falling under the norms," says P Ganesh, chief financial officer, GCPL.

Typically value packs, which fall in the Re 1 to Rs 10 price range, constitute about 25-30 per cent of overall sales for an FMCG company. In the case of biscuits, it could be higher at about 55-60 per cent since the category as a whole is regarded as a low-value item.
Nevertheless, the move not to standardise small packs will help companies, say analysts, since they act as recruiter packs, that is, entry-level products that help consumers get familiar with the brand.

This is critical, they say, because introducing standard packs at the entry-level could lead to odd pricing discouraging consumption.