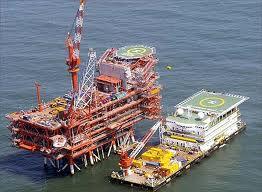 The Prime Minister's Office has sought a status report from the Oil Ministry on issues around the implementation of the Cabinet decision to almost double natural gas rates.

The Cabinet Committee on Economic Affairs had first on June 27, 2013, and then on December 19, 2013, decided to price all domestically produced natural gas, including unconventional fuels such as coal-bed methane and shale gas, at an average of international hub rates and the cost of importing liquefied natural gas.

The new price of $8.3 per million British thermal units was to be effective from April 1 but the Election Commission asked the government to defer the implementation until voting in the Lok Sabha polls ends on May 12.

Official sources said the PMO on April 7 asked Oil Secretary Saurabh Chandra to present the latest status on issues surrounding implementation of the decisions.

The new rate was applicable for domestic producers in both the public and private sectors.

However, the CCEA on December 19 decided that in the case of the Dhirubhai-1 and 3 gas fields in block KG-DWN-98/3 or KG-D6, where output has missed targets, operator Reliance Industries will have to provide a bank guarantee equivalent to the incremental revenue it will get from the new price.

This surety would be encashed, depriving RIL of any incremental revenue, if it was proved that D1&D3 output dropped to one-tenth of the projected 80
million standard cubic meters per day because of Reliance Industries Limited's wilful actions and not due to geological complexities.
Sources said RIL, which holds 60 per cent interest in KG-D6 block, agreed to give the bank guarantees, paving the way for it to get higher prices.
But the same could not be said about RIL's partners BP plc of UK and Canada's Niko Resources, which were not part of the legal case or arbitration over reasons for output lagging targets.
The ministry felt that though the three companies are part of the consortium operating the KG-D6 block, they had executed contracts with the government and furnished performance guarantees in their individual capacities.
It was felt that as per the CCEA mandate, the bank guarantee was to be taken only from the party in arbitration with the government, which is RIL. Since BP and Niko were not party to the arbitration, neither could a bank guarantee be taken from them nor could the new price be given to them.
BP and Niko filed separate notices of arbitration on March 24, disputing the penalties proposed for KG-D6 output lagging targets. They have now become eligible to provide bank guarantees and get the higher gas price for their 30 per cent and 10 per cent stakes, respectively.
All these will form inputs that Chandra will give to the PMO, sources added.