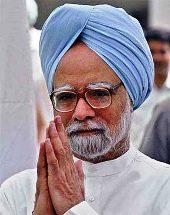 Prime Minister Manmohan Singh on Monday accepted the Maira committee's recommendations and decided the Competition Commission of India would scrutinise all mergers and acquisitions in the domestic pharmaceutical sector.

The ministries of commerce and industry and health had expressed reservations over the recommendations.

Committee head and Planning Commission member Arun Maira, finance minister Pranab Mukherjee, health minister Ghulam Nabi Azad, commerce and industry minister Anand Sharma and Planning Commission deputy chairman Montek Singh Ahluwalia met the Prime Minister to discuss the matter on Monday.

"The PM has accepted our recommendations and the new system will be in place within six months," Maira told Business Standard.

The relaxation of the threshold limits that invite CCI scrutiny in pharma M&As was one of the key recommendations.

Under the existing law, only M&As that involve target companies with a turnover of above Rs 750 crore (Rs 7.5 billion) and assets worth more than Rs 250 crore (Rs 2.5 billion) need to be vetted by the CCI.

According to Maira, CCI will be asked to set up a standing advisory committee to look into pharma M&As.

The CCI would be strengthened to look at pharma mergers to ensure the concerns of all stakeholders are addressed, he said.

As an interim measure, Foreign Direct Investment Promotion Board will be asked to clear all brownfield pharma M&A proposals for six months as the CCI will take time to equip itself to handle the job.

Currently, FDI in the sector happens through the automatic route.

Under the current system, 100 per cent FDI is allowed in the sector.

"India will continue to allow FDI without any limits (100 per cent) under the automatic route for greenfield investments in the pharma sector.

"This will facilitate the addition of manufacturing capacities, technology acquisition and development," a press note from the commerce & industry ministry said.

The note said in the case of brownfield investments in the sector, foreign direct investment would be allowed through FIPB for six months.

"Thereafter, the requisite oversight will be done by the CCI entirely, in accordance with the competition laws of the country," the note said.

The PM's nod came despite strong opposition by several members in the committee to continuing 100 per cent FDI under the automatic route.

Members representing the ministries of commerce and health wanted a distinction between greenfield and brownfield M&As in the pharma space.

While they were not against 100 per cent FDI in new greenfield projects, they wanted it limited to strict FIPB scrutiny in the case of takeovers of existing Indian drug companies and facilities.
Image: Prime Minister Manmohan Singh