Physical KYC takes anywhere between two to five working days to get done, V-KYC, only a few minutes.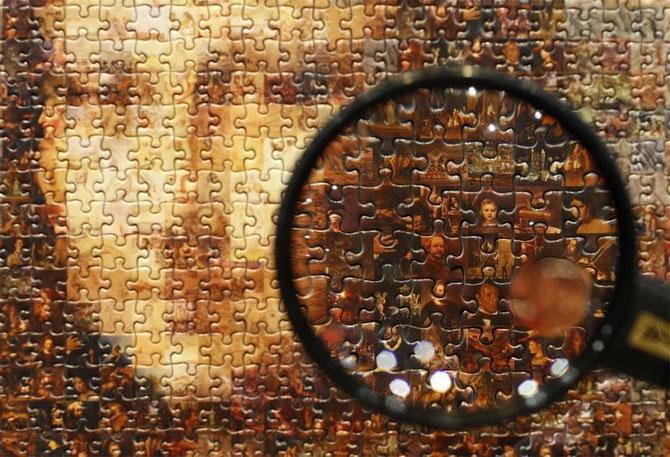 Soon, you may be able to open a bank account within minutes.
With the Reserve Bank of India (RBI) expanding the scope of doing Know Your Customer (KYC) procedure through video (V-KYC), there is a possibility that the long process - usually three to five days working days - will be reduced to a few minutes.
Says Ankush Aggarwal, founder of Avail Finance: "The RBI's announcement of video-based KYC (V-KYC) will provide a boost to the financial services industry."
And the good thing is that the central bank has decided to permit video-based Customer Identification Process (V-CIP) as a consent-based alternative method of establishing the customer's identity.
So, if you are not comfortable, you can always opt out.
However, there are several reasons why financial institutions will push this form of KYC.
First, it saves money.
Says Rudrajeet Desai, founder and CEO, Workapps, which runs the product VideoKYC.com: "Physical KYC costs around Rs 250-300 per instance.
"V-KYC will cost less than 10 per cent of that amount."
Second, physical KYC takes anywhere between two to five working days to get done, V-KYC, only a few minutes.
Most importantly, as Aggarwal, puts it, "Previously, e-wallet players and non-banks were denied access to the Aadhaar system, restricting their ability to use e-KYC to complete customer verification, increasing their compliance burden.
"The decision comes as a major relief to fintech start-ups and digital non-banking financial companies (NBFCs) catering to the gig economy with the new remote customer authentication option."
The service providers need not physically reach out to customers in remote locations.
It will cut down costs and prove a boon to companies targeting rural customers and millennials with the use of face-matching software and artificial intelligence.
V-KYC will also prevent confusion and issues later.
You will only need to fill in the online form on your lender's website or app to apply for opening an account or for a loan.
You will have to mention your Aadhaar number on the form.
Says Desai: "The lender will retrieve your details and photographs from the UIDAI database, in the meanwhile.
"On submitting the form, you will get an option to complete the video KYC.
"This will allow the bank's agent to contact you."
The agent will initiate a video call with you, which will be recorded live.
The bank will pass the photograph and details obtained from UIDAI on the chat screen.
Says Desai: "The agent will take a screenshot of the customer's face from the live video, which will be watermarked with details like date and time stamp.
"Also, Geotagging will be done where the live location of the customer is captured to ensure that he is physically present in India."
Other details will include customer acquisition form (CAF) number, agent name, and agent code.
Says Desai: "The agent then compares the customer's photo with the photo obtained from UIDAI via face recognition software.
"The customer will show the camera his PAN card. The agent will take a photograph, and then validate the PAN as well.
"Once this is verified, the agent asks the customer to sign a blank piece of paper, take a screenshot of that, and tag it as the customer's signature."
The image will also be watermarked with CAF number, GPS coordinates, agent name, agent code, and the date and time stamp.
A screenshot of the customer's face and a signature will be copied in the online CAF along with the GPS coordinates, and other watermarking.
In short, the complete interaction is recorded over the video, and is tagged with relevant details.
The entire process takes up to five minutes.
Safety and security: Security is a concern for most. Says Desai: "All of this has to be hosted on the servers of the bank.
"That is very critical data, and hence it cannot be on a third-party server."
Says a Pune-based cybersecurity expert: "Videos require more space on the server. Banks will need to ramp up their storage capacity dramatically."
Ritesh Bhatia, another cybersecurity expert, echoes the same view: "Video KYC, while convenient for customers, will put a lot of responsibility and burden on banks and other organisations.
"Validating the location, the picture, and authenticating the documents will require banks and non-banks to have the latest technologies.
"Before the concerned entities initiate the video KYC, they should test it thoroughly, especially against risk of attacks, and run awareness campaigns."
V-KYC process is backed only by facial recognition: Says Joshi: "If banks are going to deploy photo-matching tools, it would be interesting to see if current photos and identity photos don't throw false positives."
From a security point of view there are many positives.
"You cannot use the same video for two different KYCs; you will anyway have to do KYC per organisation only once.
"The video will be tagged into the banking system for a particular purpose, and it will be straightforward for banks to recognise that this video-recording was done for this particular purpose," says Desai.
Concerns galore: Banks will face many challenges.
For instance, Live Deepfake is an AI-based technology used to produce or alter video content to look and sound like the real thing.
Says Bhatia: "Fraudsters will try to call customers for video KYC and could end up defrauding them, as happens currently.
"Also, banks now have a big responsibility to safeguard our videos because they could be misused if leaked or stolen. Encryption of data is critical."
Mutual funds already have this option.
To invest more than Rs 50,000 in mutual funds, you have to complete KYC at a branch, or complete in-person verification through video KYC, according to the Security and Exchange Board of India guidelines.
Photograph: Reuters