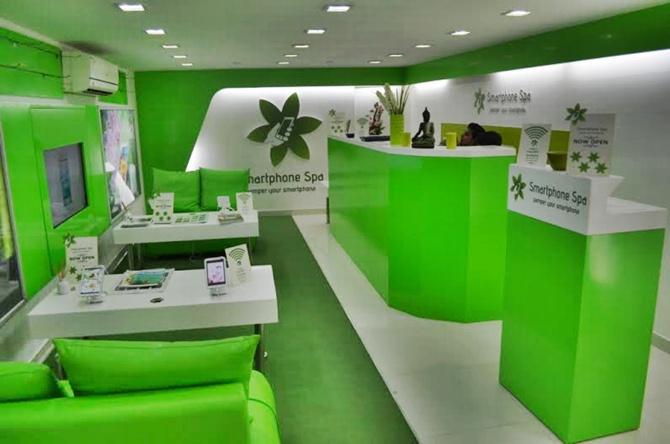 Do we care enough for our phones that work relentlessly to keep us in touch with the world?
While many of us visit a spa to de-stress and refresh ourselves, we do not care as much for our gadgets. So here comes a special spa service to pamper smartphones.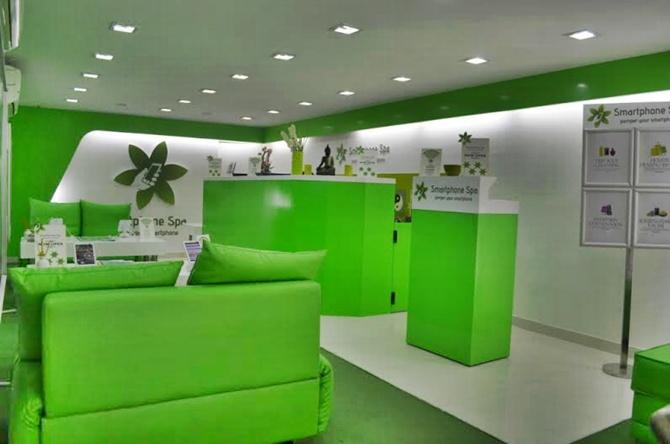 Spice Retail has launched a spa with services for transforming smartphones that range from deep body cleaning, screen guard facial to fresh skin rejuvenation and holistic healing services.

This unique and innovative concept of 'Smartphone Spa', deals with mobile phone worries of all brands.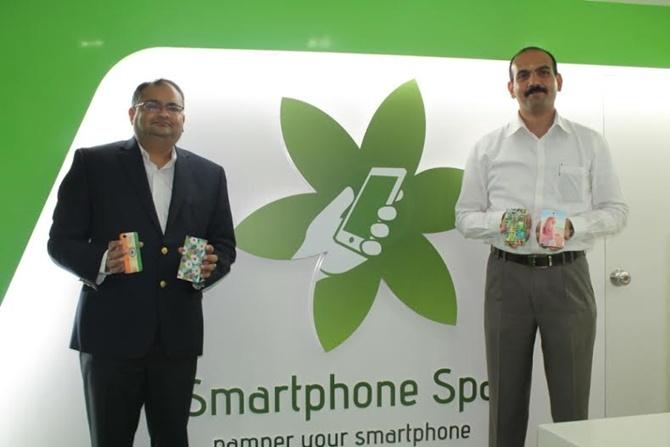 (L-R) Prashant Bindal, Group CEO, Spice Retail and Krishna Kumar, CEO, Spice Retail. Photograph: Spice Retail
The Smartphone Spa will become a one-stop shop for all your mobile phone's 'aesthetic and repair' requirements, offering solutions to hardware, software or any damage-related problems. Not just that, here you can give your phone a 'dazzling' makeover to suit your style and personality," said Prashant Bindal, Group CEO, Spice Retail Ltd.
Smartphone Spa offers the perfect solution for all the problems related to handsets.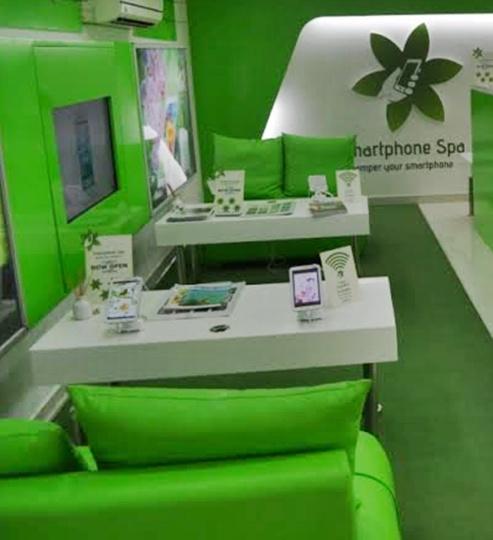 The company promises good customer services and efficient service by trained mobile engineers.
The unique services like 'Deep Body Cleansing' focuses on cleaning of minutest pores, while 'Screen Guard Facial' session aims to give the phone screen a shining and radiant appearance.

While the gadget is being serviced, customers can spend time reading, use tablets, download apps and also listen to music inside the beautiful spa.