From auto to watches, the mood is sombre due to the alarming state of the Indian economy and value erosion in stock market capitalisation.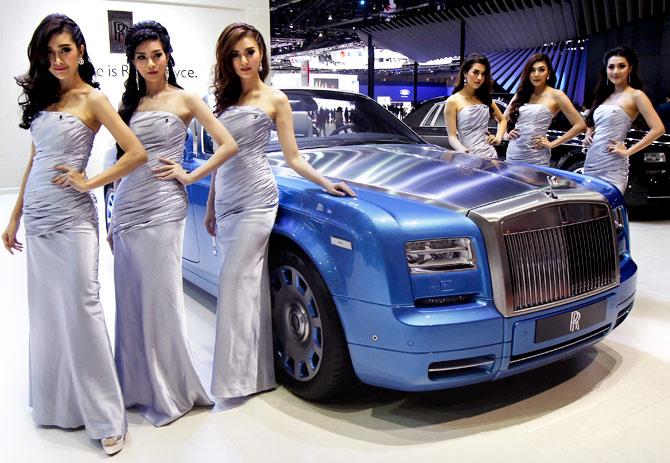 This January, after a decade-long tie-up with superluxury manufacturer Rolls-Royce Motor Cars, dealer group Navnit Motors called it a day.
A distinguished Rolls-Royce showroom in the Atria Mall in Worli is gone, replaced by a Reliance Digital boutique.
Sharad Kachalia, Navnit Motors' director, points to declining sales.
He even shut down the Rolls-Royce Ahmedabad showroom he had opened in 2014 and Prime Minister Narendra Modi once visited it.
"In the last few years we were unable to sell more than 10 cars out of Mumbai," Kachalia says.
That's sharply down from 2011, when Kachalia projected he sold between 30 and 40 cars a year.
Showroom rentals plus salaries, overheads and operational costs of Rs 60 lakh a month, became unsustainable, he said.

The Bentley, the other superluxury car, showed stable sales in 2018, says Satya Bagla, managing director of Exclusive Motors, emphasising "stable doesn't mean growth".
"Bentleys are bought as rewards for themselves by owners," Bagla says.
"That's delayed when business is bad."
There is also a 20 per cent dip in Bentley's sales as delivery of its flagship Rs 4-crore Flying Spur will only start next year, creating a product vacuum.
The gloom is in no way a reflection of the number of the wealthy.
According to IIFL Wealth Management's "Wealth Index Report" for 2018, India's high-net-worth community growth of 40 per cent over the past five years eclipsed rival economies elsewhere.
It was estimated at around 284,000 individuals, which can be segregated into three segments: High-net-worth individuals (HNWI), who make up around 94 per cent of the rich list with a net worth between $ 1 million and $ 10 million; very high-net-worth individuals (VHNWIs), who have a net worth between $ 10 million and $30 million and the number is 12,460.
The third segment is ultra-high-net-worth individuals (UHNWIs), who account for 4,470 people and have a net worth of $ 30 million and more.
Despite these numbers, top luxury spending has been muted.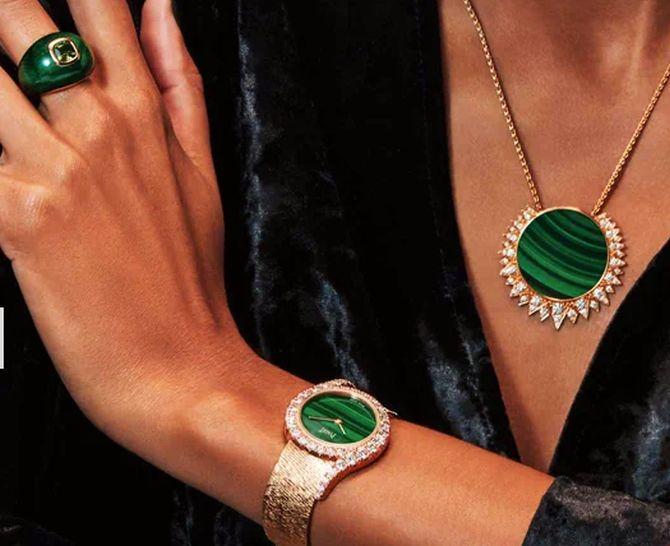 The Richemont Group, which owns watch brands Piaget and Vacheron Constantin, has pulled out of the country for now, says one executive in the business who indicates that it's unclear if it will return.
"The combined effects of the goods and services tax, lingering shadow of demonetisation as well as the general environment of uncertainty for big spenders in real estate, and infrastructure have taken their toll," he added.
Prateek Dalmia, founder of Regalia Luxury Retail, which, among other things, is a master distributor for luxury watch-maker Bovet, says he's been lucky.
Dalmia sold 25 watches last year, 15 this year. The average price point of his volume drivers is Rs 40 lakh.
"Sales should even out by the festive season later this year where we match or exceed last year's performance, but overall the mood is sluggish," he admits.
It's the same for apparel. While there's growth in the "first-time buyer" group, there seems to be caution for fear of the "taxman watching", says Darshan Mehta, president and CEO of Reliance Brands, which runs top-flight apparel labels Ermenegildo Zegna, Canali, Burberry, Giorgio Armani, Bally, Bottega Veneta and more.
Also, with increased overseas travel, there is a penchant to "buy abroad", where deals are cheaper and safer, Mehta adds.
"Now, the mood is sombre due to the alarming state of the Indian economy and value erosion in stock market capitalisation."
Mehta goes on to add that the category which customers are "laddering up" to their first luxury buys are seeing a clear slowdown.
"Six months ago, it was due to the upcoming elections and political uncertainty. Then, the banking crisis added to it," Mehta says.
"In the last couple of weeks this has been heightened with concerns, thanks to signals sent out by the country's new political economic leadership."
However, despite the slowdown in real estate, superluxury players are still doing deals.
Provenance Land managing director Adarsh Jatia says he recently sold a Rs 50-crore duplex in his upcoming Four Seasons Private Residences building in Worli, expected to be ready by late 2020.
"Market sentiment and the deal flow have surely slowed but we do see fewer but serious buyers with real transactions happening," Jatia says, adding that to an extent demand for super-premium products are also a function of supply.
So far, 60 per cent of the apartments in Provenance's building have been sold.
Similarly, Sunteck Realty, which also sells apartments priced at around Rs 25 crore in Bandra Kurla Complex, has no competition in its zip code and sells between two and three apartments there every quarter, say those who track the space.
Anuj Puri, founder of Anarock Property Consultants says.
"Mid-level luxury is under more pressure than the very high end, of which there are two or three players who are doing OK."
The point of it all: While velocity may have slowed, an uptick in sentiment will do wonders for all price segments in real estate.
That's a luxury that may take a while to realise.