The Goqii fitness tracker is a wrist band that measures one's steps, calories burnt, distance travelled and even tracks the sleeping patterns.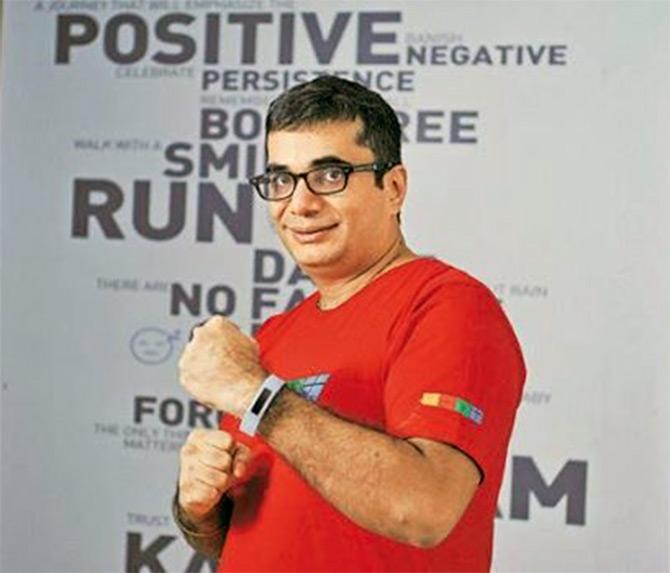 A fitness tracker that comes for free; consumer pay only for advice.

Stuff of dreams? Nah! Goqii fitness tracker - developed by entrepreneur Vishal Gondal - is one such product.

It comes for free, consumers pay for the advice they get from a dedicated fitness coach.
As a teenager, Vishal Gondal created the popular gaming company Indiagames and released Kargil War - a bloodthirsty game on the eponymous conflict between India and Pakistan - earning him national fame and felicitation from the Indian Army.

So, when he ventured into the wearable technology segment, expectations were high for him to gun down novelties.
He did just that.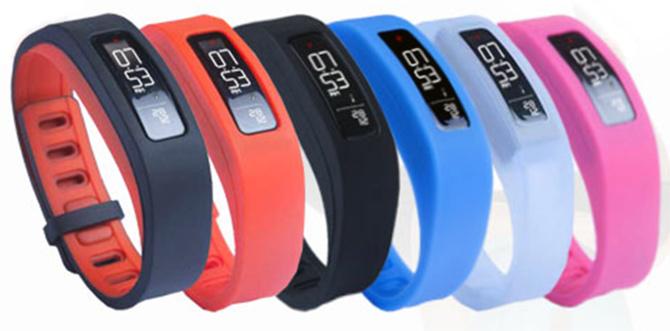 The inspiration for Goqii came from Gondal's own experience with such wearable devices that gave him only data.
"It was just data, nothing else. Then I met a fitness coach who interpreted it. I realised we need not just data but someone to analyse it," said the 38-year-old, once known as "India's King of Gaming".
He added: "No one is going to change their lifestyle themselves."
Band of health
The Goqii fitness tracker is a band to be worn on the wrist. It measures one's steps, calories burnt, distance travelled, and even tracks the sleeping patterns. The user has to connect the device with his smartphone or personal computer through bluetooth to download the data.
At the time of purchasing Goqii one has to fill in details related to one's lifestyle and a suitable lifestyle coach is assigned to the user.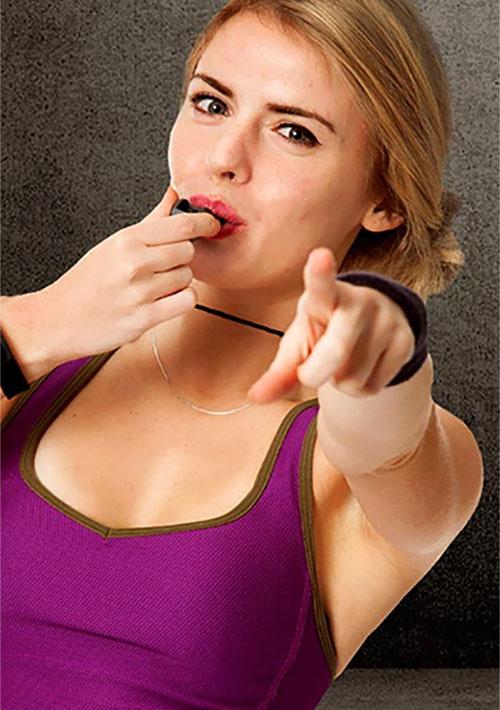 One can stay in touch with the coach through daily chats and monthly audio or video calls.

The coach has access to the statistics produced by the device and can suggest suitable changes to improve your overall health.
Gondal said: "How can Goqii help one to stimulate the mind, the body and the soul? The body is motivated by physical fitness and nutrition, the mind by habits and behaviour and the soul by 'karma'."
Goqii - meaning "be the force" in Chinese - has a strong 'karma' points system. For every 390 steps taken by the user, he or she gets one 'karma' point and a charity of his choice gets an equivalent amount of money. Goqii has tied up with international non-profit organisation Oxfam.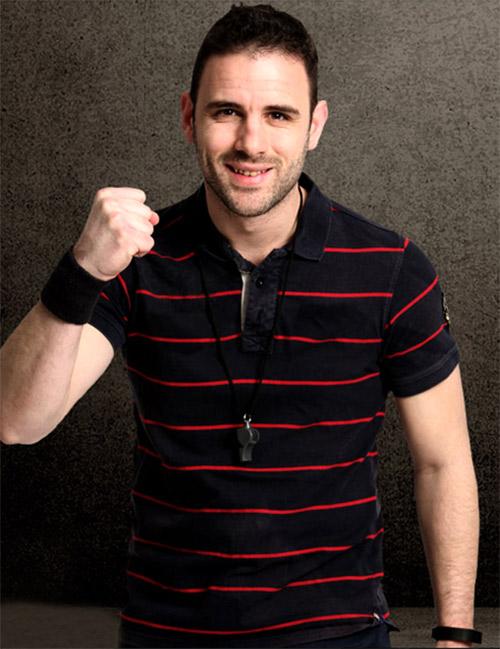 Competition
Gondal feels confident that Goqii is head and shoulders ahead of competition with existing wearable technology brands in the market, like Nike, Fitbit and Jawbone Up.
"Our competitor is the gymnasium. Our price - Rs 1,000 - is similar to a gym membership," he said.
People go to a gym for a few days and stop but with the Goqii band, one can walk around in one's office or home and track one's physical activity levels.
One has to pay around Rs 6,999 for a six-month membership and over Rs 11,999 for a 12-month pack.
Goqii's business model is subscription. There are plans to open the platform to other fitness devices as well who might want to use the Goqii eco-system of fitness experts.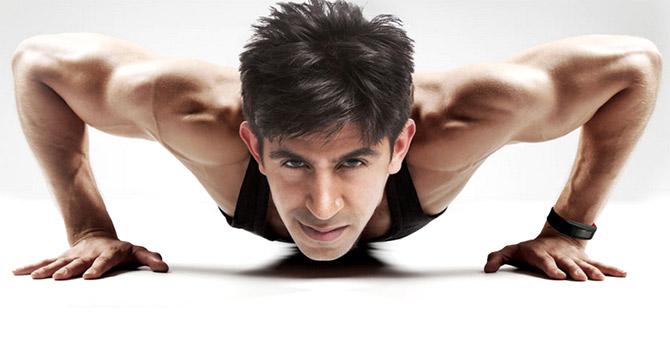 Road ahead
Having recently started in India, the company has already has a few thousand users, and is looking to launch in the US around December.

Goqii's headquarter is in California with offices in Mumbai and Shenzhen (China).

Gondal feels that as people become more fitness conscious, and the adoption rates of gadgets increases, the future for platforms like Goqii is bright. The company, however, has no plans to integrate medical technology with the product.
"We are not a medical product, we are a lifestyle product," Gondal said.
Goqii is, however, planning to open its platform to other devices as well.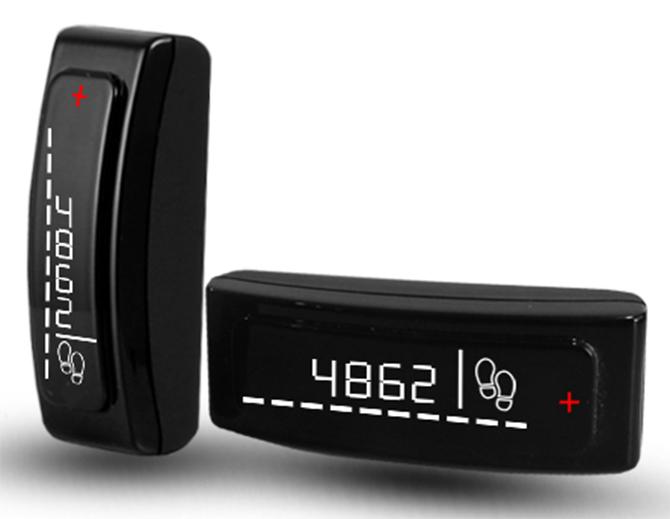 "Our thing is about how we coach all people who are wearing fitness devices. We will be opening our platform to other devices as well," he said.
Only recently has the company has tied up with e-commerce site Amazon to sell the Goqii band along with the Goqii plan around the personal coaches analysing the user's data. This is expected to expand its reach and visibility significantly.
While he did not wish to share details about the funds raised from investors, the company's website lists the following as leading angel investors; Amit Singhal (Google), Anil Godhwani (Habitera), Bharat Vasan (MyBasis), Dr Shriram Nene, Esther Dyson, Goutam Godhwani (Simply Hired), Kanwaljit Bombra (Dell), Madhuri Dixit-Nene (actress), Mahesh Samat (Epic), Mike McNamara (Flextronics), Prashant Gulati(TiE), Sanjay Parthasarthy (Indix), Sanjay Vaswani, Steve Luczo (Segate), Taher Khorakiwala and Vijay Vashee (Microsoft).
An industry expert, who did not wish to named, felt that one of the challenges for the start-up could be that its competitors are mostly established sports brands like Nike.
"While Gondal might be a name in the gaming space, and is also credited as an entrepreneur, however, Goqii is yet to make a mark as a sports brand. If he does not wish to position it as a healthcare brand, the other likely positioning would be of a sports brand, and association with an already established sports brand can prove to be an edge for its competitors," he said.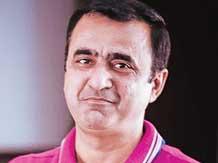 EXPERT TAKE: Rakshit Tandon
There has been many similar products gaining market recently like Jawbone and Microsoft.
I feel the best innovation for Goqii is the advice from the fitness expert it provides. In today's lifestyle, where people do join gyms but have no time to go regularly, this would be a great idea. Getting advice on your device will really help. This is a great idea to use technology for your health and fitness. The concept is great and should be promoted globally.
However, while getting advice is relevant, keeping a track on one's daily activities and routine is essential. A gadget cannot substitute your physical workout or diet. That has to be an individual's effort.
So this product will not exactly substitute gymming but will be like an assistant in advising and keeping one alert of one daily physical activities.
Rakshit Tandon is the director of A & R Info Security Solutions Pvt Ltd and consultant of Internet and Mobile Association of India.

Photographs, Courtesy: Goqii