Tiago comes with a good fuel efficiency of 23.84 km/ltr on Revotron 1.2L petrol and 27.28 km/ltr on Revotorq 1.05L diesel.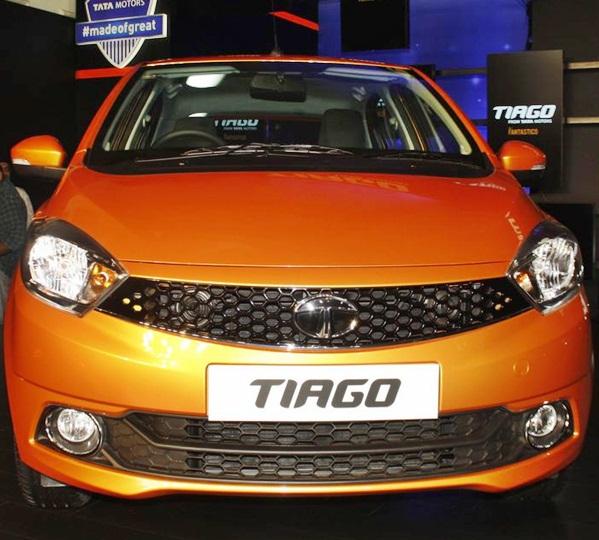 In a big make-or-break push, Tata Motors on Wednesday launched the much-awaited hatchback Tiago starting from Rs 3.2 lakh and claimed a mileage of 24 kmpl for the petrol model and over 27 kmpl for the diesel variant.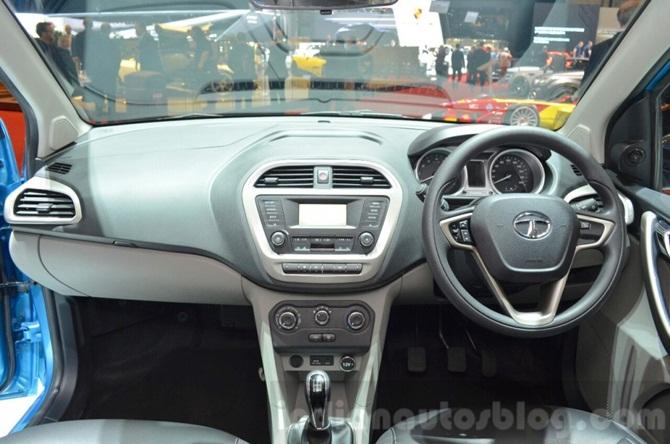 Apart from high-end features that beat premium models in the segment, Tiago comes at unimaginable price points.

While the 1.2-litre petrol model with 5 variants comes at Rs 3.2 lakh for the entry level and Rs 4.75 lakh for the top-end, the 1.05 litre diesel model with five variants is priced between Rs 3.94-5.54 lakh.
The petrol model offers a mileage of 23.84 kmpl and the diesel one a staggering 27.28 kmpl, both the highest in the segment, the company said.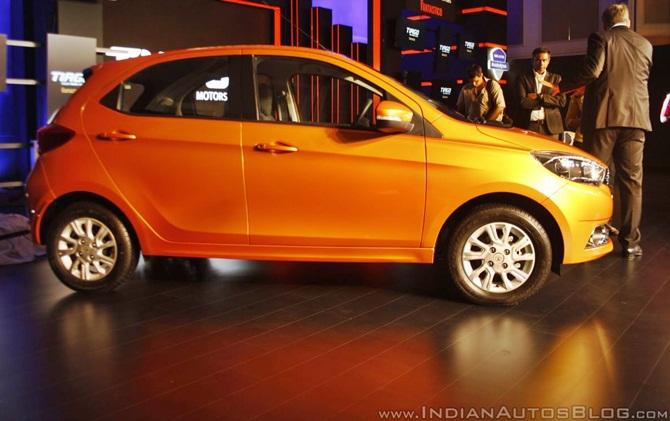 "The Tiago is the game-changer for the company that has been struggling with supplier and dealer issues apart from steeply falling sales," CMD Guenter Butschek, who took over the mantle only in February, said while launching the car.
The Tiago, which was officially named Zica, had to be renamed following the mosquito-born killer disease of similar name.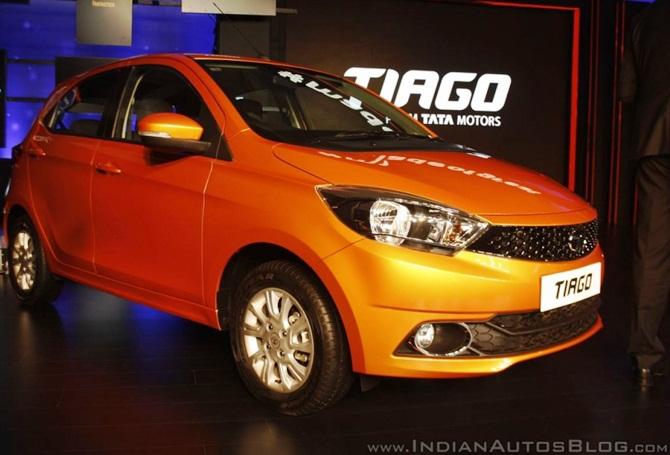 The car was ready for rollout almost six months ago. Even the renaming delayed the launch by more than three months for getting new halloginisation certification.
The car comes on a completely new platform (new Revotron 1.2-L petrol engine and the first 1.05-L Revotorq diesel engine) and will be rolled out from Sanand plant in Gujarat.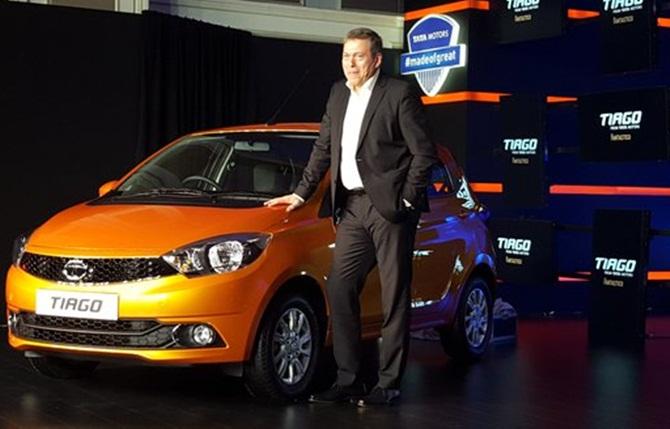 Image: CMD Guenter Butschek took over the mantle in February.
Photograph, courtesy: Tata Motors
"The Tiago reflects our passion and commitment to bring exciting, technology driven cars into the market with class-leading features, advanced driving dynamics, outstanding fuel efficiency," Butschek said.
Mayank Pareek, president, passenger vehicles unit, said: "Tiago is the first car under the 'Made of Great' campaign with soccer legend Leonel Messi as the global brand face. We are confident that Tiago's distinct character will make it stand out in the highly popular but highly competitive hatchback segment that constitutes half the market."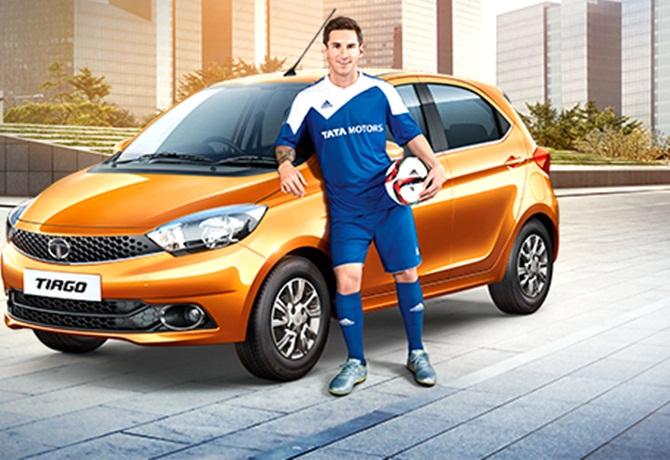 Butschek however refused to share details on production capacity. He also did not quantify the pre-launch bookings but said it has been "very good."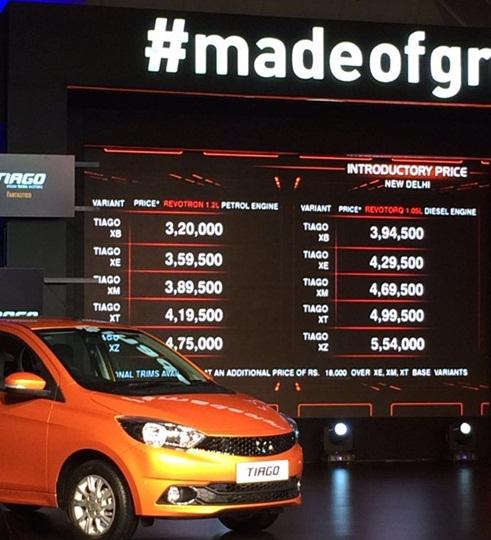 Design head Pratip Bose said Tiago was developed over the past three years with inputs from the design centres in Pune, Caventry in England and Turino in Italy. But he refused to share how much investment has gone into developing the car.
Butschek said the car will be available for sale at 597 dealerships across all the states from Thursday.