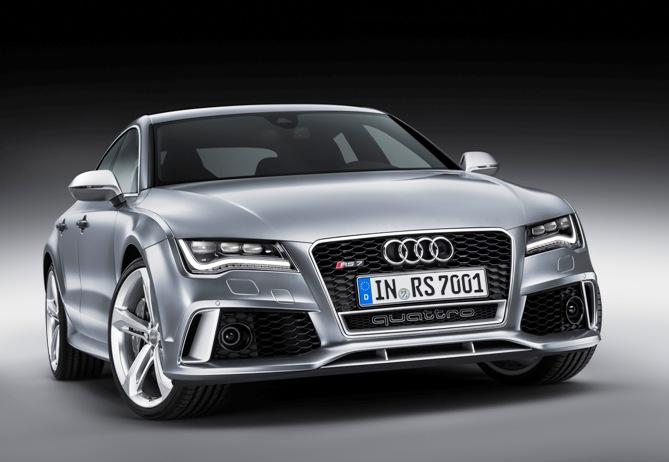 The Audi RS 7 Sportback is an attempt at balancing menacing power with effortless style
There are cars and then there is the Audi RS 7 Sportback.
But the question is, what makes this German thoroughbred different from the other luxury sedans?
To begin with, it can go from 0 to 100 kmph in just 3.9 seconds.
That's right, bat an eye lid and you've missed it.
If that sounded too academic, then the fact that it is powered by a 4-litre V8 beast, which pumps out 560hp, and has a top speed of 305 kmph should catch your attention.
Just to give you an idea of how fast this car is, it is in the league of the Ferrari California T.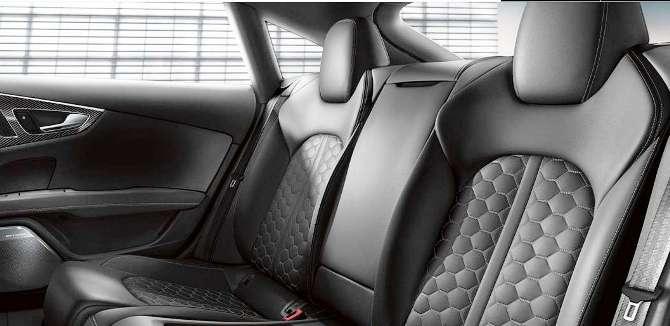 Ignite the engine and its initial howl will make passers-by jump out of their skin.
Needless to say, if you just play with the throttle, your neighbours will get to hear the symphony played by the partners in crime -- the engine and the exhaust pipe.
The car is priced at Rs 1.29 crore (Rs 12.9 million).
As I step on the gas, there is a pause that is just a fraction of a second. This just increases the anticipation like when one is seated on a roller-coaster ride, before all hell breaks loose and it furiously charges ahead.
Personally, I love a car that pushes you back in the seat and tells you that it is a no-nonsense, mean machine.
What makes the throttle response so impressive is the ZF eight-speed automatic transmission. It is a mind reader, completely in sync with your brain.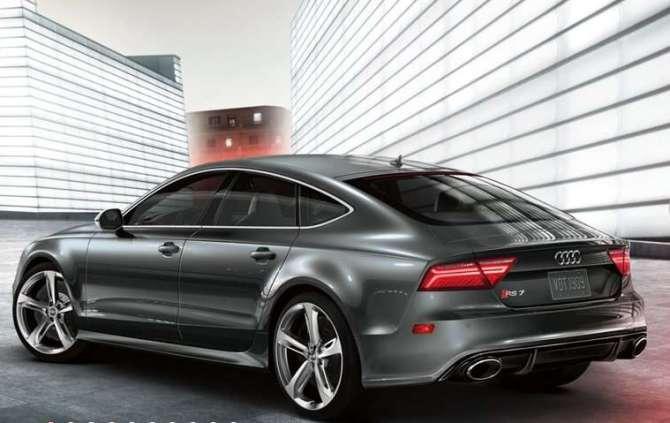 The gearbox shifts quickly and precisely.
With Audi Drive Select, you can set the drive mode according to your mood -- Comfort, Auto, Dynamic or individual/custom modes.
The free revving Dynamic mode makes you want to redline the rpm needle and feel the thrust.
What I do like is that even in this mode, you can still drive inside the city without any stress.
The only problem is that the suspensions are slightly stiff and, as a result, you are forced to feel each and every bump on the road.
The Comfort mode is where this Superman dons Clark Kent's avatar and tries to drive and behave like a more regular car, if that is at all possible.
And as I find out, it is possible. So much so that it can return a fuel economy that matches luxury sedans, without compromising on the RS 7's radical power, which is quite impressive.
If I need to pinpoint a flaw, then it is the suspension set up, which feels stiff even in the Comfort mode.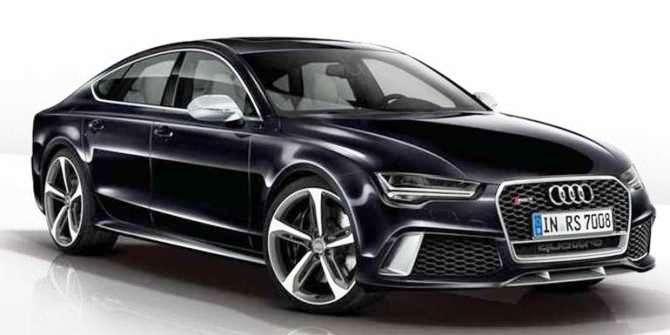 One look at the RS 7 and you know there is something about this magnificent sedan.
It is not garish, yet is imposing, owing to the beautifully crafted low air vent that is nestled in the honeycomb grille.
The new, sleek full-LED headlamps make quite a statement as they are designed like a wish bone.
These running lamps come with an optional feature called a Matrix system, which is also in the flagship model A8.
So, what makes it so special in the RS 7?
Basically, each LED lamp functions independently and can adapt to the car's surroundings, ensuring that the driver as well as oncoming traffic get enough light without hampering either's vision.
The RS 7 is a complete visual delight with a bold shoulder line running across its silhouette, which Audi likes to call the "tornado line".
The huge wheel arches resemble Arnold Schwarzenegger's bulging biceps, while the dark tinted rear LED lights and the unapologetic gigantic twin oval exhaust pipes shows the RS 7's menacing side.
I can go on about how this super sedan looks and how it makes my heart pace, but there is much more to the RS 7 than its looks.
After tearing my eyes away from the car, I enter the cabin and am left speechless with the simplicity, uncluttered, yet masterful craftsmanship of the interiors.
The dashboard comes with carbon and aluminum trims, which takes the build quality of a cabin to another level. With the touch of class comes dynamism, which is where the three-spoke sporty flat bottom steering wheel comes in with RS 7 inscribed on it.
The infotainment system has been upgraded and the touch response is quite like a smartphone's.
With the Bang & Olufsen surround system, I just have to crank up the volume and feel the thump. Not only are the speakers crystal clear, they also drown any outside sound and ensure that music is all that you ears can hear.
If one can call a super sedan a practical buy, then the RS 7 comes close it.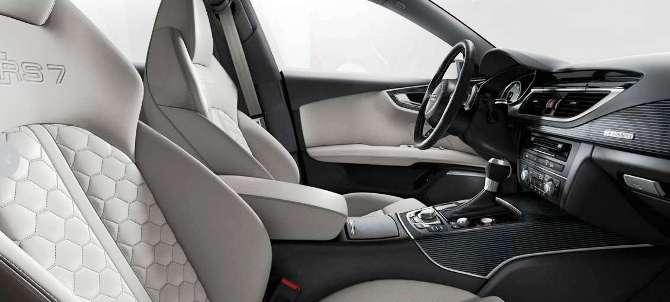 Sure, people could complain that the sloping roof reduces the headroom and it does, but most Indians aren't over 6 feet tall, so this will not be a nuisance.
It is a four-seater with two beautifully crafted independent seats, so there's no space for extra baggage.

The RS 7 handles like a charm because of its all-wheel drive or the legendary Quattro.
Audi has managed to strike a balance between power and style. If I had the money, I would buy this without thinking twice.
Sure, Audi will sell few units of the RS 7, but then, as an owner, that just makes it even more special.
Photographs: Kind courtesy, Audi

Arup Das is Features Editor at AutoX