Philips said on Tuesday it would break its 120-year-old company in two, creating a stand-alone lighting business and merge consumer and healthcare divisions into a 15-billion euro business.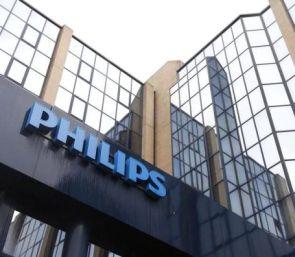 The company said the new structure would bring cost savings of 100 million euros ($128.46 million) next year and a further 200 million euros in 2016. It expects restructuring charges of 50 million euros from 2014 to 2016.
"I do appreciate the magnitude of the decision we are taking, but the time is right to take the next strategic step for Philips," chief executive Frans van Houten said.
The light bulb manufacturer established by Frits Philips expanded into a multinational electronics company that invented the compact disc. It has shifted to focus on healthcare and advanced lighting products.
Philips said its latest move would create two market-leading companies, HealthTech and Lighting, with both companies using the Philips brand.
Philips said it would move the 7-billion euro lighting solutions business into a separate legal structure and consider various options for "alternative ownership structures with direct access to capital markets."
In a revised outlook, Philips said adjusted earnings before interest, taxes, depreciation, and amortisation (EBITA) in the second half of 2014 were expected to be slightly below a year earlier.
In the healthcare business, core profit in the second half of 2014 is now expected to be lower than the reported core profit in the second half of 2013.