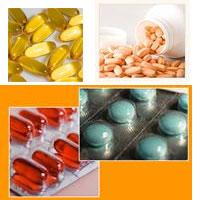 A review of the expenditure on research and development in the books of several top domestic and multinational drug makers shows this includes cost incurred on generic development, regulatory compliances, litigation, staff salaries and consultancy charges.

Among domestic majors, Piramal Enterprises, Glenmark, Dr Reddy's Labs, Alembic Pharma and Orchid Chemicals were the five biggest spenders on R&D during financial year 2011-12, based on percentage of sales.

Piramal spent Rs 233 crore (Rs 2.33 billion), or 10.9 per cent of its total sales, on R&D during 2011-12.

It says this was primarily spent on two areas, development of cartilage repair gel and on various new chemical research activities.

"Main items include spend on manpower (mainly scientists), lab materials, analysis charges and clinical trial costs," the company said.

For Chennai-based Orchid, the R&D expenditure of Rs 69 crore (Rs 690 million) was "mainly on account of salaries, consultancy charges, patents & filing-related charges, material purchase and the expenses related to outsourced trials".

Auditors and analysts say such costs are permissible under basic accounting.

"Apart from staff and technician salaries, the cost of appointing a clinical research organisation for trials, reagent cost and depreciation cost of equipment form a major part of R&D expenditure for domestic as well as multinational pharma companies," admitted a partner of an auditing firm.

Pharma companies enjoy a significant tax benefit on R&D expenditure. The government allows weighted deduction of up to 200
per cent on such spending in India.
Costs incurred on developing generic medicines are part of R&D expenditure.
For instance, Hyderabad-based Dr Reddy's Laboratories, known for innovative research, spends two-thirds of its R&D expenditure on generic development.
Relative to revenue, Dr Reddy's R&D spend was six per cent in 2011-12, compared to seven per cent in 2010-11.
"Two-thirds of the spend in FY12 was towards generic development and the balance one-third was dedicated to innovative and biologics research," the company said in its annual report.
Sun, another research-oriented Indian pharma company, which spent Rs 473 crore on R&D for the nine months ended December 2012, said its "R&D supports all aspects of its branded generic or generic business, formulation development, including for complex technologies, active pharmaceutical ingredient development, analytical support, etc".
Apart from clinical trials, its R&D expenditure includes salaries of scientists and consultants, litigation cost and filing of applications in India and abroad.
According to industry officials and experts, multinational companies (MNCs) are much the same in defining their R&D expenditure.
While most MNCs invest in R&D outside India, their spend in India is negligible, mostly limited to clinical trials, most of which is also outsourced to clinical research organisations.
When asked about R&D expenditure in India, major MNCs, including Bristol-Myers Squibb, Abbott, Merck Sharp and Dohme, and Eli Lilly did not give details of their investments in India.