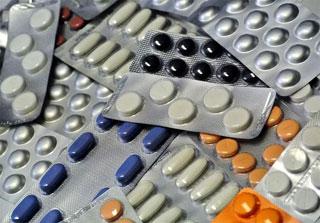 Indian pharmaceuticals manufacturers have in the past year faced heightened scrutiny by the Federal Drug Administration and several plants have been banned from selling drugs in the US.
Industry experts believe the FDA's tough stance will help improve the quality of Indian drug exports but companies must also improve record-keeping.
Hitesh Sharma, national leader for life sciences at Ernst & Young India, said, "At the end of the day, the regulators' job is to verify the quality of drugs. The Indian pharmaceuticals industry has to go through this scrutiny as part of becoming world class."
Indian drug makers have the largest number of FDA-approved plants outside the US and accounted for 39 per cent of all approvals for generic drugs during 2013.
"To capitalise on the investment and effort, the continuance of good manufacturing practices and high quality standards, including strict compliance and record-keeping, must be put in place urgently," said a recent report by India Ratings & Research.
Since 2013, the FDA has banned around 30 Indian drug manufacturing units for various violations. In 2014, the FDA has issued import alerts against 10 plants, including units of Sun Pharmaceuticals and Cadila Pharmaceuticals in Gujarat.
After an audit of its Halol plant in Gujarat in September, the FDA told Sun Pharmaceuticals, the country's largest Indian drugmaker, to take remedial action or face an import ban.
The plant accounts for around 40 per cent of Sun Pharmaceuticals' sales in the US and 25 per cent of the company's consolidated profits. The company's Karkhadi plant in Gujarat was put on the FDA import ban list in May. The US accounts for 60 per cent of Sun Sun Pharmaceuticals' total sales.
"Many multinational companies are also facing FDA scrutiny. As India has the largest number of FDA-approved plants outside the US, it is a priority area for inspection by the FDA," added Sharma of Ernst & Young.
FDA import bans have caused a huge revenue loss for companies like Wockhardt, which saw a 97 per cent fall in profit in the September quarter, year-on-year, as its US business declined by 56 per cent.
In May, the FDA imposed a ban on Wockhardt's Waluj plant and, in November, on its Chikalthana unit.
DG Shah, secretary-general of the Indian Pharmaceutical Alliance, said, "What has probably changed is the quality of inspections. It appears to have become more subjective and less professional."
According to most of the FDA's warning letters issued since 2013, Indian drug companies struggle with maintaining records and thereby an audit trail. "Indian companies should bring to the notice of the FDA the sudden change to subjectivity from the earlier objective inspections. They should seek clarity from the FDA and seek better trained inspectors," Shah said.
"Indian drug makers also need to work on a cultural change across the organisation, learning to better appreciate the FDA requirements and ridding themselves of the fear of inspectors," Shah added.
"The negative press that Indian pharmaceutical manufacturers have been facing since early 2013 has increased the sensitivity of the US public towards drugs imported from India," the India Ratings & Research report said. "The FDA is increasing the number of its inspection staff stationed in India to 19."
AN OPPORTUNITY IN DISGUISE
Expert see an opportunity in the tightened noose. One said the regulators' job is to verify the quality of drugs. The Indian pharma industry has to go through this scrutiny as part of becoming world-class
Indian drug makers have the largest number of FDA-approved plants outside the US and accounted for 39 per cent of all approvals for generic drugs during 2013
Since 2013, the FDA has banned around 30 Indian drug manufacturing units for various violations
In 2014, the FDA issued import alerts against 10 plants, including units of Sun Pharmaceuticals and Cadila Pharmaceuticals in Gujarat
FDA bans have caused a huge revenue loss for companies like Wockhardt, which saw a 97 per cent fall in profit in the September quarter, year-on-year
According to most of the FDA's warning letters issued since 2013, Indian drug companies struggle with maintaining records and thereby an audit trail