How a chartered accountant won the battle against his company of interest on his PF dues
Illustration: Uttam Ghosh/Rediff.com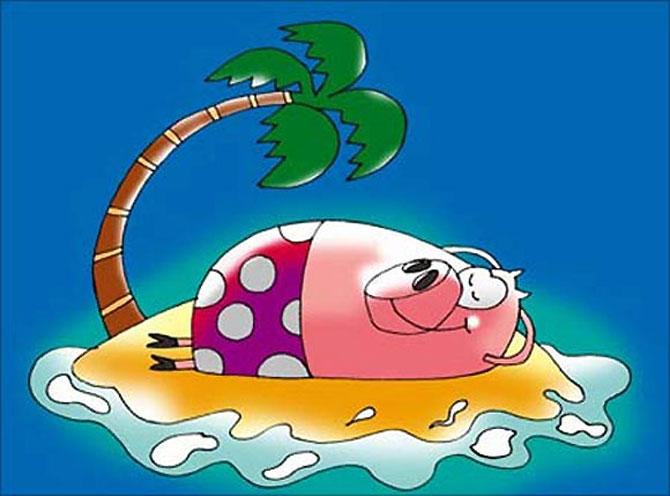 Subhash Varghese Thomas, a chartered accountant, was employed with SKF Bearings as a credit manager in the finance department from September 1996 to September 1997.
In January 2013, Varghese discovered that the company had failed to pay interest amounting to Rs 53,306 under the pretext that his provident fund account was inoperative for three years.
His representations for interest payment fell on deaf ears.
Varghese then filed a complaint before the South Mumbai District Consumer Forum.
The company contested the case. It argued that the amount of Rs 334,885 in the provident fund account had been paid sometime in January 2013, so the complaint which was filed on May 17, 2016, was time-barred.
It also argued that since Varghese had approached the Employees' Provident Fund Organisation (EPFO), he could not approach the consumer forum with the same grievance.
The company reiterated its stand that no interest was payable on inoperative accounts.
The Forum noted that the company was an exempted establishment which had set up its own independent Provident Fund Trust.
Even though Varghese had resigned from the company in September 1997, his PF account had continued till January 1, 2013, when he was paid the amount of Rs 334,885 due to him.
In response to Varghese's representations, the company had replied on February 19, 2015, that it had applied for a variation of the scheme to provide for non-payment of interest, so limitation would begin to run from that date.
Hence the complaint filed on May 17, 2016, was held to be in time.
The Forum also rejected the plea of maintainability of the complaint by relying on various Supreme Court decisions where it had been held that complaints against the Provident Fund Commissioner are maintainable before the consumer fora.
So it held that the same interpretation would apply to the Provident Fund Trusts established by SKF Bearings.
On merits, the Forum found that the company had applied for a variation of the scheme for non-payment of interest on inoperative accounts, but the variation had not received approval from the government authorities.
So the Forum concluded that Varghese could not be deprived of interest on the basis of a clause which had not yet been approved.
Consequently, by its order of September 5, 2018, delivered by Sneha Mhatra presiding over the Bench along with D S Paradkar and M P Kasar, the Forum held that Varghese was entitled to receive interest.
Accordingly, SKF Bearings was directed to pay Rs 53,306 towards interest till the closure of the account.
In addition, a further amount of Rs 19,419 was awarded as penal interest at 10 per cent for wrongfully withholding and depriving Varghese of his legitimate entitlement.
The company was also ordered to pay Rs 10,000 as compensation for mental agony, and another Rs 10,000 towards litigation costs.
The company was directed to make payment within 60 days of receiving the order.
Jehangir B Gai is a consumer activist