Follow these steps diligently to ensure that there isn't any hardship when your parents fall ill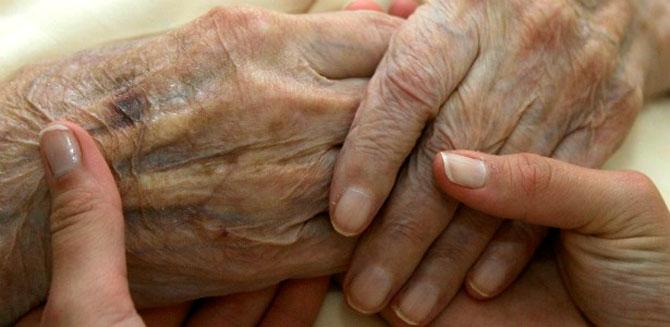 In the past, parents and grandparents never felt the need to have health insurance for various reasons. For one, the joint family system ensured that even a large hospitalisation bill could be managed collectively.
There was also a strong belief that their lifestyles were much healthier. But things are quite different now. A large number of people still do not purchase health insurance for their parents for various reasons.
Myth 1: My employer's mediclaim is enough for parents
Premiums for covering parents under group insurance have gone through the roof in the last few years. As a result employers are transferring the premium of such group plans to employees or discontinuing the parents' health cover altogether citing lack of financial viability.
It's not wise anymore to depend solely on such policies for covering your parents.
Myth 2: Since my parents have an existing disease they cannot get a health cover
Insurance companies will evaluate the health condition, consider declarations and check medical history and take a decision on a case-by-case basis. If the ailment is not critical or terminal, there are good chances of getting covered under a health insurance plan.
More than 50 per cent of proposals for parents with a disease or two are accepted by insurance companies.
Myth 3: Since existing diseases are not covered, what is the point of taking a policy?
Existing diseases are generally not covered for up to four years. After that all hospitalisations for existing diseases are covered. Also in the first four years your parents are covered for hospitalisations on account of new diseases as well as for accidents.
Myth 4: Getting claims for parents' insurance is very difficult
If you have given complete information on the medical history and current condition of your parents and have understood the exclusions and waiting periods under the policy, you will not have any difficulty in getting claims accepted.
Be certain about medical history
Complications that arise when buying a health insurance or during claims payout are usually related to the medical history of the insured. Medical history would mean any history of an ongoing health issue, including diseases not diagnosed. Things like common cold or fever are not included here.
Do not go solely go by your knowledge or your parents' knowledge. Most tend to innocently forget mentioning one or the other disease or condition.
It is important, especially if you stay away from them, that you take stock of their current health condition, the diseases your parents are currently suffering from and getting treated for.
In spite of all the effort, there are chances that your parents may not be aware of a disease that they are suffering from.
The laws are clear that customers are only required to declare ailments that they are aware of. You or your parents cannot be held responsible for not declaring an unknown ailment.
But it doesn't mean you can skip this information in the form. At the start of any treatment or hospitalisation, doctors record the existing medical history. This will include listing the medication and time since when the patient has been suffering from the specific ailment.
Insurers usually check this document before they begin any claim settlement. If you have not declared such ailments, claim payouts will not be hassle free.
Choosing the right plan
As one grows older, changing plans as well as improving coverage is complicated in a health insurance plan. It is therefore advisable that you buy a plan after detailed comparison and ensure that the coverage factors in inflation for the next 15-20 years.
Once you have zeroed in on the plan, here are the steps you need to go through to apply for a health insurance plan for your parents:
Proposal form: This is one of the most crucial parts of enrolling into a health insurance plan, and hence you must be careful and diligent while you fill the details.
Doctor interview: After receiving your proposal form, a doctor on the panel of the insurance company will run through the proposal form and make a call to you to understand your medical declarations better.
Medical check-up: Based on the proposal form as well as the doctor interview, the medical check-ups required for assessing the proposal are finalised. There would be around 12-13 checks that they will be conducted including blood routine, lipid profile, sugar, urine routine, liver function test, kidney function test, serum creatinine, PSA (for men), sonography (for women) and general physical examination by a doctor.
Parents with a single minor ailment or a well-controlled lifestyle disease have a good chance of getting through the medical check-ups.
If proposal is declined
The open-market retail health insurance policies have very stringent medical evaluation (underwriting) before accepting a proposal for an ageing member. Here's what you should do in case the insurer you chose has declined your parent or parents' health insurance proposal:
Unhappy with the check-up? In case you have doubts regarding the medical evaluations, get the same check-up carried out at another reputed lab.
In case you get favourable results you can contest with the insurance company that the results from their evaluation are incorrect. The insurer may decide to rely on your report or call for another test before it takes the final decision.
Go for the next best plan: Health insurance plans that are attractive have the highest rejection rates. That's because these insurers have strict underwriting procedures that help to keep the premiums low. One must therefore select two plans.
If the insurer that suits you rejects your application, talk to your insurance broker or advisor and apply for the second-most preferred insurer. You will have to go through the same application process.
However, if you have applied with the second insurer within 30 days, you could demand for copies of all medical reports from the earlier insurer and submit them to the new one. This way, you will save on medical check up costs. Insurers bear these costs only if they accept the application, or else you have to pay for the test.

Bank group insurance: This is the last resort as far as insurance is concerned. Banks offer special group plans through insurance companies for their customers. Though these plans are cheap and are relatively liberal as far as evaluation of past medical history is concerned, these are yearly programs that are subject to changes or can be discontinued.

Create a health care fund: In the unfortunate case where no insurer agree to cover you , simply create your own health care contingency fund by taking the help of your financial planner.
Photograph: Reuters
Mahavir Chopra is director-health and life insurance, Coverfox.com