Instead of blindly opting for products that have the 'woman' tag in their names, compare them with gender-neutral products and then decide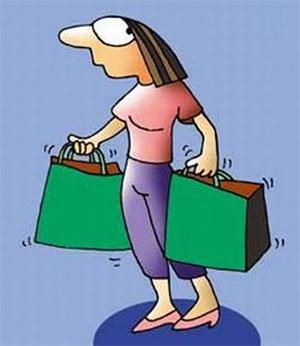 As the world gears up to celebrate International Women's Day on March 8, the spotlight will turn to women and the level of financial independence they have achieved. Financial companies will tom-tom their products and services that cater specifically to women.
The occasion, therefore, provides a good opportunity to evaluate whether these products offer any additional value over gender-neutral products.
Loans: Many banks and non-banking finance companies (NBFCs) offer loans to women at a lower interest rate. "This is irrespective of whether the woman borrower is the first applicant or whether she is a working professional," says Adhil Shetty, CEO, BankBazaar.com.
On a 20-year loan of Rs 50 lakh which carries an interest rate of 9.50 per cent, an interest rate discount of 50 basis points (one basis point is one-hundredth of a percentage point) lowers the EMI from Rs 46,606.56 to Rs 44,986.30. The interest outgo over the entire 20-year tenure will decline by a substantial Rs 388,000.
With the goal of empowering women, many government-owned banks offer education loans to women at a discount of 50-100 basis points. State Bank of India and Bank of Baroda, for instance, give education loans to girl students that are cheaper by 50 basis points.
A few banks offer loans for women to buy gold jewellery. For instance, Bank of India has a Star Mahila Gold loan scheme. Some banks also offer loans for financing women entrepreneurs.
Cards: Banks design cards that cater to women-specific requirements. HDFC Bank's Solitaire Premium Women's Credit Card Range, for instance, gives a shopping voucher of Rs 1,000 every six months for purchases worth Rs 75,000.
Debit cards designed for women usually come with higher reward points and discount coupons. They may also offer a higher daily cash withdrawal limit of Rs 40,000 and shopping limit of up to Rs 100,000. In addition, some banks like HDFC Bank offer free life insurance cover worth Rs 500,000 and 50 per cent waiver on locker fee for the first year.
Savings accounts: A few banks, such as Axis Bank, IDBI and ICICI Bank, offer the zero balance facility to women, which banks usually offer only in salary accounts of corporate employees.
Some others like IndusInd Bank offers 25 per cent discount on first year fee of standard locker, doorstep banking facility (cash or cheque pickup and cash or demand draft delivery), unlimited other-bank ATM withdrawals in India, and one international ATM withdrawal free per month.
Federal Bank allows free NEFT and RTGS transfer to its Mahila Mitra account holders.
According to Shetty, there is a lot of demand for women-specific home loans, which offer substantial value. Most other women-specific products offer some cost saving and a few extra services. Hence, research well before opting for a woman-specific product. In some cases, you may be better off with a gender-neutral product.
Life insurance: Some life insurers try to attract women customers by charging them a lower premium. "Buying a woman-specific policy has a cost advantage. A 35-year old woman, for instance, will be charged the premium of a 33-year old man as a woman's life expectancy is higher than that of a man," says Manoj Jain, MD & CEO, Shriram Life Insurance.
Typically, women up to the age of 40 pay a lower premium than men of the same age. The discount on premium goes up to 10 per cent. Working women contributing to the household do need to buy adequate life cover for themselves, and the fact that it comes cheap acts as an incentive for the purchase.
Health insurance: A health insurance policy is a must for everyone. Women-specific health covers don't offer any discount on premium, but they do cover ailments and provide services that can be of value to them.
Tata AIG General Insurance's Wellsurance Policy's woman variant covers cosmetic surgery. "At present, the product does not offer any cost advantage because very few women buy health insurance and related products. However, in the future we may revise the cost if the number rises," says M Ravichandran, president-insurance at Tata AIG General Insurance. Even the regular plan of this policy offers cover for women-specific ailments like ovarian cancer.
Maternity cover: Most group health insurance policies offered by large companies usually offer maternity cover. However, there is a sub-limit on maternity benefits that can range from Rs 35,000-50,000.
To cover this cost properly, many women are opting for health insurance plans that also cover maternity expenses. Maternity coverage through these plans, however, comes with a waiting period of two-four years.
These policies make sense for single women or newly married women for whom pregnancy is still a few years away. However, do take into consideration the cost of the product.
A health plan with a cover of Rs 300,000 for a 35-year old female will normally cost Rs 3,000-4,000 a year. When the same product covers maternity expenses, the premium more than doubles to Rs 8,000-9,000 a year.
Critical illness plans: Bajaj Allianz General Insurance offers a standalone critical illness policy for women. Women Specific Critical Illness policy, a defined benefit plan, covers women-specific cancers along with burns, paralysis and multi-trauma. It is available for a sum assured of up to Rs 200,000. Covers for women-specific ailments can also be purchased in the form of a rider.
While some may find women-specific policies appealing, remember that they are restrictive. Hence, instead of looking at women-specific critical illness plans that cover a fixed range of ailments, opt for a policy that covers the maximum number of ailments possible.
Any critical illness policy that covers cancer will cover all women-related cancers as well. Go for a health insurance policy and top it up with a critical illness plan if you feel your savings and assets will not suffice to deal with such an eventuality.
Women should adopt a case-by-case attitude and only go for those women-specific financial products that offer real value.
Illustration: Uttam Ghosh/Rediff.com