Pharma, infotech, FMCG and textile firms lead; interest rate sensitives like banks, realty, capital goods and infra remain laggards.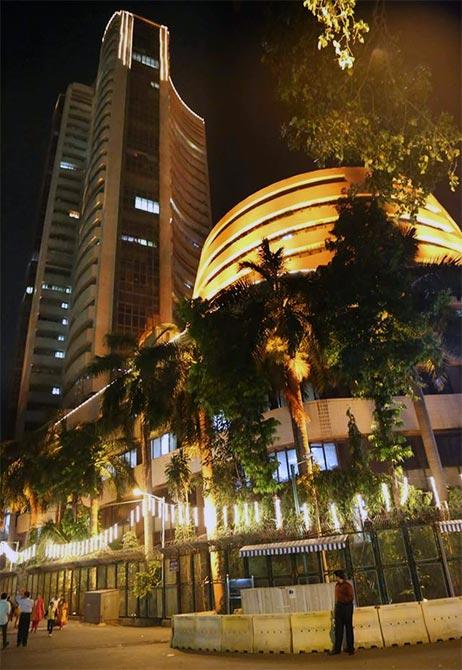 Mid-cap stocks stole the show yet another time in 2015, after a stellar show last year, too.
With bears continuing to rule the broader markets and sentiments not yet positive, some large-cap stocks have delivered abysmal returns.
For instance, take the health care sector, where the winds have not been in favour of large-cap companies such as Dr Reddy's and Sun Pharmaceutical.

Stock prices of their mid-cap peers such as Jubilant Lifesciences and Dishman Pharma have more than doubled since January.

Natco Pharma, Wockhardt and Marksans have rallied between 50 and 70 per cent in the year till date (YTD).
An analysis of CNX 500 companies indicates 275 of the 450 stocks (excluding the 50 Nifty ones) in the index have outperformed the Nifty.

If the Nifty lost about four per cent since January, these stocks, helped by a low base effect and better fundamental performance, compared to the larger peers, on an average have returned about 25 per cent YTD.

Some of these, however, are from the small-cap category.
A closer look at these stocks shows sectors such as health care, information technology (IT), textiles, fast-moving consumer goods and oil refineries have seen a convincing rally among the CNX 500 stocks. Other gainers in health care include Alembic Pharma, Aurobindo Pharma, Strides Arcolabs, Ajanta Pharma and Torrent Pharma, whose scrips registered 33-47 per cent YTD gains.
The IT space, too, seems to have a positive bias for mid-cap stocks (market cap of Rs 5,000 crore to Rs 50,000 crore).

Compared to Tata Consultancy Services (TCS) and Tech Mahindra, whose stock prices have fallen between seven and 17 per cent in calendar year 2015 so far, some of their mid-cap peers have lifted the sector's momentum.

Zensar Technologies, NIIT Technologies, eClerx Services and Mphasis have gained 30-75 per cent YTD; Tata Elixi almost tripled.
Mid-caps again steal the show These companies have been able to grow faster despite headwinds in the US (a big market for Indian IT) and other key markets, due to their focus on niche segments.

While some of them have seen their customer segments grow faster, the companies have also been able to mine their clients better.



Some have grown inorganically, too, said analysts. NIIT, primarily catering to clients in transportation, has benefited from the higher growth in this industry.
Surprise outperformers have been some of the textile stocks. Those of Welspun India and Vardhman Textiles have more than doubled.

Cotton prices, falling since 2014 and having stabilised in the past four to five months, have helped companies. Welspun, for instance, has gained from strong export of home textiles (towels, sheets, etc) to the US and Europe.

For The September quarter, though it faced some constraints, it posted its highest ever quarterly profit.
According to Jagannadham Thunuguntla, head of research at Karvy Stock Broking, "A smaller base effect compared to large-cap stocks and impressive financial performance has helped some of the mid-cap stocks to outperform the market."
Bank stocks have registered the highest decline. Of 35 banks in the CNX 500, only five (IDBI, IndusInd, HDFC, Kotak Mahindra and Lakshmi Vilas) yielded positive gains.

The others have underperformed the Nifty by 10 per cent, on average. Bank of India, Oriental Bank of Commerce, Indian Overseas Bank, UCO Bank Allahabad Bank, J&K Bank, Indian Bank, Dhanlaxmi Bank and Canara Bank were the top losers, their stock prices declining by 40-57 per cent YTD.
Parag Jariwala, vice-president at Religare Capital Markets, attributes the decline in bank stocks to mounting levels of non-performing assets. "Banking stocks are reflective of corporate performance. So, they tend to decline more than the Nifty which is a lot more diversified," he adds.
Banks apart, the burden of debt or a gloomy demand environment resulted in stocks of realty, capital goods, power and metals underperforming this year.
Aban Offshore, Jyothi Structures, ABG Shipyard, Unitech, Gammon Infra, IVRCL and JP Associates are stocks whose prices have declined 50 per cent to 75 per cent in 2015. Analysts believe underperformance in most of these could continue until any visible impact of economic revival is reflected in their financials, which they believe could be deferred till the first quarter of 2016-17.
That said, experts feel mid-caps are also likely to outperform the market in 2016.
According to Amar Ambani, head of research at IIFL, "There are not too many positive earnings triggers for some of the large-cap stocks and the earnings potential is more in favour of mid-caps than large-caps."