Monthly SIP inflow is Rs 6,000 crore, with a little over 1.75 million accounts
Illustration: Uttam Ghosh/Rediff.com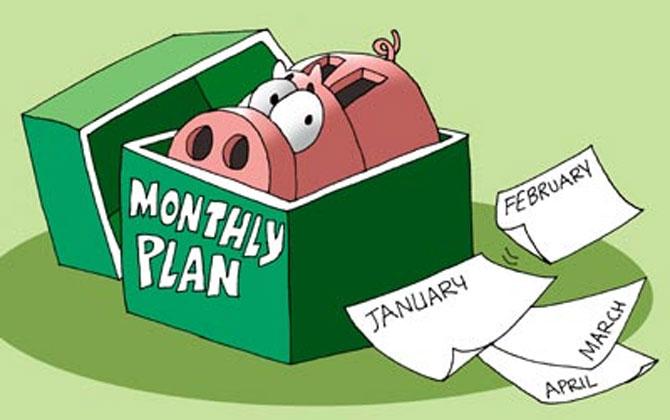 Equity mutual funds (MFs) saw net investor inflow of Rs 20,308 crore in November, despite weakness in the stock market.
This is the second time after August that equity schemes got monthly inflow in excess of Rs 20,000 crore. The average inflow for the previous four months was Rs 18,900 crore.
With this, total inflow for the year is Rs 1.36 lakh crore, highest yet in a calendar year.
The total of equity assets is Rs 8.3 lakh crore or 37 per cent of assets under management (AUM) in the sector, which also rose to a record Rs 22.8 lakh crore at the end of November.
Overall AUM saw an increase of 6.5 per cent over the month.
Barring gilt schemes and gold funds, all other fund categories had inflow.
Total inflow in the sector was Rs 1.26 lakh crore, led by liquid and money market funds which brought Rs 77,400 crore.
Sector executives say MFs as a product are establishing a strong connect with investors.
Other factors such a lower rate of interest in bank deposits and a weak outlook in the other traditional investment avenues of gold and real estate are aiding the process.
According to Sundeep Sikka, chief executive at Reliance Nippon Life MF, it's the beginning of a strong wave for MFS, with investors increasingly accepting these as investment vehicles.
"India has a great potential and the industry has still a lot to do to reach out to more investors," he adds.
"The good part is investors are realising the importance and potential of investment done through the SIP (Systematic Investment Plan) mode."
Monthly SIP inflow is Rs 6,000 crore, with a little over 1.75 million accounts.
This adds consistency and stickiness to the flows, besides giving stability to AUM.
Fund managers have no dearth of money in their hands to pump in the market.
Over the past three years, they have put in Rs 2 lakh crore, a strong counter-balance to any withdrawal by foreign investors.
Rising participation in stocks through equity MF schemes, many believe, is a big structural change in India's capital market.
The sector says it would reach an AUM of about Rs 95 trillion by 2025, given the current pace.