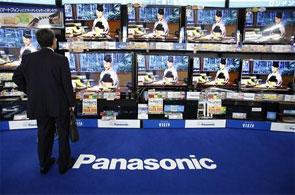 Panasonic is making its Indian operations a regional hub with markets like West Asia, Africa and neighbouring countries set to become a part of the new entity with effect from next month.

The Osaka-headquartered is looking to leverage on India's emergence as a manufacturing hub and its strategic location by making it a regional entity, to add to its five regions globally.

"From next month India will become a regional headquarter, covering areas like South Asian Association for Regional Cooperation, Africa and West Asia and will report directly to global headquarters in Japan," Panasonic India managing Director Manish Sharma told PTI.

Currently, Panasonic India comes under the company's Singapore-based establishment. Other global regions of the Japan-based firm are based out of Japan, North America, Asia, Europe and Latin America.

Asked about the reasons for making India a separate region, Sharma said: "Firstly, all these countries fall in the vicinity of India.

Secondly, India has become a manufacturing hub and
is strategically located and that could help in taking products to these markets."
Thirdly, all the countries except in West Asia are emerging markets and thus strategies being implemented here can be utilised in these markets also, he added.
Commenting on the Indian operations, Sharma said that the company is in line to achieve its stated sales target of $1.65 billion in the current fiscal.
"We are in line of achieving double digit growth this fiscal. April-June period of last year was pretty good for the air conditioner business," Sharma said.
Panasonic India has set a revenue target of $3.66 billion by 2015-16.
Besides, the Japanese firm has embarked on a mission to distribute 100,000 solar lanterns to needy people in Asian and African countries.
"We have set a target of distributing 35,000 of these one lakh lanterns in India by 2018.
"Last year, we distributed 5,000 such units and this year we plan to distribute another 4,000," Sharma said.
The company has collaborated with six NGOs in various states including areas of Bihar, Andhra Pradesh and Orissa for distribution of the lanterns.