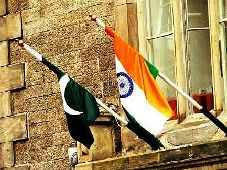 The ministry of commerce and industry on Thursday said Pakistan was likely to grant the most favoured nation status to India in June-July, when the commerce secretary-level talks are due.

By then, the elections in Pakistan would be over and a new government will take charge. Pakistan was supposed to grant full MFN trade status to India in December 2012, but it deferred the decision.

"Hopefully by June-July, a new government will assume office in Pakistan and I am sure that the first priority of the new government would be giving the status," said Commerce Secretary S R Rao, while addressing a conference on India-Pakistan trade organised by Icrier.

Commerce secretaries from India and Pakistan are expected to meet to take stock on the progress made in trade normalisation between the two neighbours.

The MFN issue is expected to figure prominently then.

Last year, it was decided that Pakistan would expand the number of items traded though the Attari-Wagah border from the current 137, while India would reduce the number of items in the sensitive list under the Safta (South Asian Free Trade Area) agreement and allow more goods from Pakistan.

However, nothing concrete
has taken place so far. "We will bring down the sensitive list to 100 tariff lines soon, out of which 75 tariff lines will have agricultural goods while the remaining 25 will consist tobacco and liquor items. Our peak tariffs have already come down to 5 per cent," said Rao.
At present, there are 614 items that are under the Safta sensitive list. These cannot be imported from any of the South Asian countries.
Rao added that the agreement on relaxing the visa regime for Pakistan businessmen, which was signed last September, would be notified soon.
"There is already an understanding between India's home ministry and Pakistan's interior ministry that they will make it (relaxed visa regime) happen.
"The agreement to this effect has been reached and signed in September 2012.
"What remains now is the issuance of notifications from both sides.
"But some unfortunate incident on the border happened and the system went out of sync. The notifications are awaited," he added.
Bilateral trade is at $1.9 billion with India's exports to Pakistan reaching $1.5 billion and imports totalling $401 million in 2011-12, according to the commerce ministry.
According to a research by Icrier, the two-way trade soared nearly nine times between 2000 and 2011.