Over half, or 269 NSE 500 stocks, have given over 10-fold (10x) returns in the last two decades, finds a recent report by Goldman Sachs that analysed 10 major markets across emerging and developed markets (EM/DM) that covered 6,700 stocks.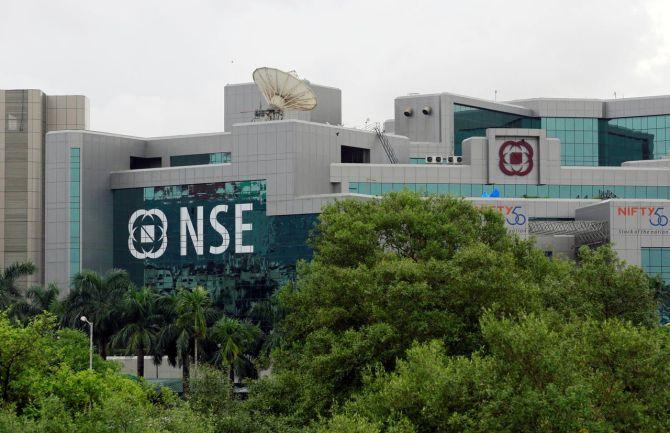 The report examined '10-baggers' – stocks that have generated at least 10x total returns within a rolling 5-year period over the past two decades.
Some of the prominent ones that comprise these 269 stocks in the Indian context stocks that delivered over 10x total returns over a 5-year rolling period since 2000 as per Goldman Sachs includes Westlife Foodworld, Bharti Airtel, Adani Total Gas, Patanjali Foods, Larsen & Toubro, BEML, Blue Star, Shree Cement, Lupin, Godrej Industries, Astral, Adani Enterprises, Hindustan Petroleum and Deepak Fertilisers.
"These Indian 10-baggers within the NSE 500 baseket are the largest proportion of multibaggers among the 10 markets (versus 30 per cent/20 per cent averages for EM/DM)," wrote analysts at Goldman Sachs led by Timothy Moe, their co-head of Asia macro research and chief Asia-Pacific equity strategist in a recent note.
That said, there is not one, but six common threads that ran through these 269 '10-bagger' stocks over these 20 years, Goldman Sachs said, which enabled them to significantly outperform peers and the overall markets.
This includes high realized sales and profit growth rates of these companies; high capital return ratios; mid/small-cap bias; inexpensive starting valuations; domestic sector orientation; and high promoter holding.
"Over the past two decades, Nifty 50 and the broader BSE 200 index have offered 15-16 per cent annualised returns in local currency, and 12-13 per cent in USD terms, almost double the 7 per cent offered by the MSCI EM index.
"The 20-year USD annualised return for India has also led major equity markets globally (US, Europe, Japan and Asian peers), although the US markets have fared better in the recent decade," the report said.
Over the past two decades, Goldman Sachs suggests, around 60 per cent of the current BSE 200 stocks would have outperformed the benchmark.
Nearly 40 per cent of the current BSE 200 stocks have generated over 20 per cent annualised returns over the past two decades, double the 20 per cent of stocks for broader MSCI EM.
That said, out of the universe of 6700 stocks, about 1500 stocks (23 per cent) were able to generate at least 10x total returns within a 5-year rolling period since 2000.
"The six EM markets in our study (India, Korea, Brazil, South Africa, China and Taiwan) on average had 30 per cent of their local benchmark stocks generating 10-bagger returns.
"The 4 DM markets (US, Japan, Europe and Australia) on average had only 20 per cent of the stocks delivering multi-bagger returns," Goldman Sachs said.
Within the 10 markets, it took 52 months (on a median basis) for these 1,500 stocks to reach the 10x threshold, achieving a total return of 16x when they hit the peak price levels during their respective 5-year (or shorter) outperformance window.
In the case of India, it took 54 months on average and the stocks delivered 24x median returns, 1.5x the median across the 10 markets and second highest after Australia, which delivered a slightly higher 25x median return.