Market regulator Sebi has exempted Kannan Krishnan Naiker, an individual shareholder, from complying with certain regulatory procedures while making an open offer to acquire an additional 45 per cent stake in Hemakuta Industrial Investment.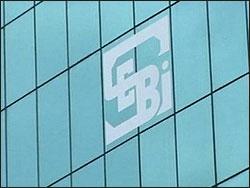 The exemption for Naiker has been given on the basis that his proposal is "reasonable" and would provide an exit opportunity for the company's existing shareholders.
According to a Sebi order dated October 8, shares of Hemakuta Industrial Investment listed on the BSE have not been traded since 2002 and there are only 245 public shareholders in the entity.
"In my view, therefore, the revised proposal of the applicant is reasonable and in the facts and circumstances of the case the proposed acquisition merits  relaxation from strict compliance of procedures  specified  under regulations 13, 14, 15, 16 and 18 of the Takeover Regulations with regard to public announcement and filing / dispatch, etc. Of letter of offer," Sebi whole time member Rajeev Kumar Agarwal said.
As per norms, an entity acquiring 15 per cent or more shares in a listed company has to make an open offer to shareholders so as they have an option of exiting.
However, the exemption would be subject to various conditions that have to be fulfilled by Naiker.
Sebi said that Naiker had proposed to provide exit opportunity to all the public shareholders of the company by making an individual offer and had sought exemption only from the strict compliance of regulations to save costs.
"The revised proposal would be in the interest of public shareholders and he (Naiker) does not intend to deprive them of any exit opportunity," Sebi said.
Naiker had sought exemption from the regulator regarding acquisition of 562,000 shares representing 45 per cent stake from the existing promoters of Hemakuta Industrial Investment.
The acquisition would increase the shareholding of Naiker from 24.4 per cent to 69.4 per cent.