With consumers staying indoors and e-commerce firms extending their reach to a larger number of pin codes, these giants have snatched a larger share from the offline traders this season.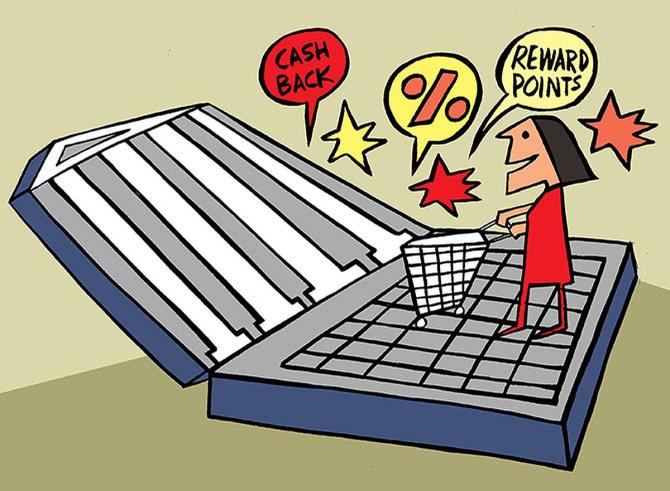 The past few months may have been uncertain, but against all odds, the advent of the festive season has given hope to service engineer Shyam Ratan Singh.
Contrary to expectations, the sale of consumer durables spiked since its beginning, offering him much-needed assignments.
Singh, who works for Samsung Electronics in Delhi, is however amused by the share of online orders versus offline stores.
In contrast to last year, majority of the installations he attended recently were for appliances bought online.
The spike in share of online orders has been noted by leading manufacturers too.
With consumers staying indoors and e-commerce firms extending their reach to a larger number of pin codes, e-commerce giants have snatched a larger share from the offline traders this season.
From 8-9 per cent in the last season, the share of online channels in the durables market has grown to over 15 per cent this time.
According to Kamal Nandi, president of Consumer Electronics and Appliances Association and vice-president, Godrej & Boyce, online channel has registered 50 per cent growth this season over last year's.
Addition of new consumers during the lockdown has played a key role in this spike, he said.
Leading TV brand and top smartphone manufacturer Xiaomi has served to customers from over 17,000 pin codes this season through its Mi.com.
"We witnessed an unprecedented demand from 1st time users planning to buy their 1st smartphone, as well as an increasingly high demand from existing users wanting to upgrade to mid premium and premium range", said a spokesperson. Mi.com is the third largest e-comm channel for smartphones after Flipkart and Amazon.
According to Manish Sharma, president & CEO, Panasonic India & South Asia, the brand has witnessed its online sales grow by over 11 times this season.
"Our strategy of prioritizing online with key online exclusive models along with external influences such as shift in customer behaviour with respect to Covid-19 has been a driving force towards this change", he said.
For Whirlpool, online sales have shown faster uptick due to the mega annual ecommerce sales, said Vishal Bhola, managing director.
The firm is supporting its offline retailers to boost sales in the channel. So far, offline activities in the Tier-2 and 3 towns have picked up.
Since Unlocking began, "there has been a huge shift towards online buying. Currently 70 per cent of our business is coming from online sales", said Avneet Singh Marwah, director and CEO, Super Plastronics.
It has registered 75 per cent growth from online channels and Marwah now expects the share of online to reach 80 per cent on next online sales bonanza.
According to Nandi, demand for appliances has also helped offline traders and the channel is currently growing at 9-10 per cent over last season.
The improvement in overall demand was noted by Samsung and Sony.
According to Raju Pullan, senior vice president, Consumer Electronics Business, Samsung India, its premium segment grew by 50 per cent since the beginning of October.
"We are witnessing tremendous growth across our portfolio.
"Consumer preference has shifted to premium televisions, 55-inch and above, bigger refrigerators, Fully Automatic washing machines and microwave ovens, as they seek more convenience at home", he said.
Sunil Nayyar, MD, Sony India said, it has observed a compelling behavioural change in customers' buying pattern which is now more tilted towards large screen segments, especially 55 inch and above televisions due to stay at home environment.
For LG, that has recently launched its Online Brand Store, offline channels have performed equally well.
"We have registered 31 percent growth due to encouraging festival sales during Navratras.
"Seeing the current trend we expect high sell out in Diwali, accordingly we have geared up production in both our factories in Pune and Greater Noida", said Vijay Babu, VP, home appliances at LG Electronics India.