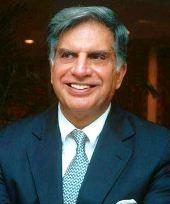 Jammu and Kashmir Chief Minister Omar Abdullah on Friday welcomed the announcement of Tata group chairman Ratan Tata of campus recruitment and fostering entrepreneurship skills among the youth of the state.

Responding to a question on bringing India Inc to Kashmir at the invitation of Rahul Gandhi, he said the aim was to enable youth meet some top flag bearers of Corporate India.

"I think the first aim is to foster the relationship between the youth and some flag bearers of Corporate India and to see what possibilities are there," he said at a 'Meet the Press' organised by the Press Club of India.

"I think couple of steps have been taken, particularly on the part of Mr Ratan Tata. From what I understand, two things are in the pipeline.

"One to increase campus recruitment from the universities which is excellent thing and secondly they are looking at incubation centre through our universities to foster skills of entrepreneurship and new ideas and to give youngsters more opportunities.

"These two things have come out of his visit. I think the other corporates who were present there are also looking at various options and possibilities," he said.

Tata had announced two-pronged strategy to give opportunities to students and entrepreneurs in the Kashmir Valley which includes supporting setting up of venture capital units.

Tata, who had recently interacted with students of Kashmir University, had told PTI that his group would like to follow the 'American Venture Capitalist model' and help the local entrepreneurs in setting up their own business.

Omar said that he had no illusions that India Inc will come and set up their manufacturing base in the state.

"We are looking for those areas where we have constraints. Hotels is one. . .we are looking at value addition in food chain, agriculture, horticulture, floriculture and other allied services.

"Power generation is the one area through which economy in the state can be turned around," he said.

The Chief Minister said that the biggest challenge for the state had been generate more employment.

"What we have tried to do with some success is to foster a sense of entrepreneurship in the youngsters in the state and that is beginning to show some results," he said.

Two other schemes we are implementing with the government of India called Himayat and Udaan both are for skill development, training and possible placement and other than that the focus is on improving basic education infrastructure.
Image: Ratan Tata