Ritwik Sharma finds out what's next for the beauty retailer.
Recommended for you: Padma Lakshmi's hot new tie-up with MAC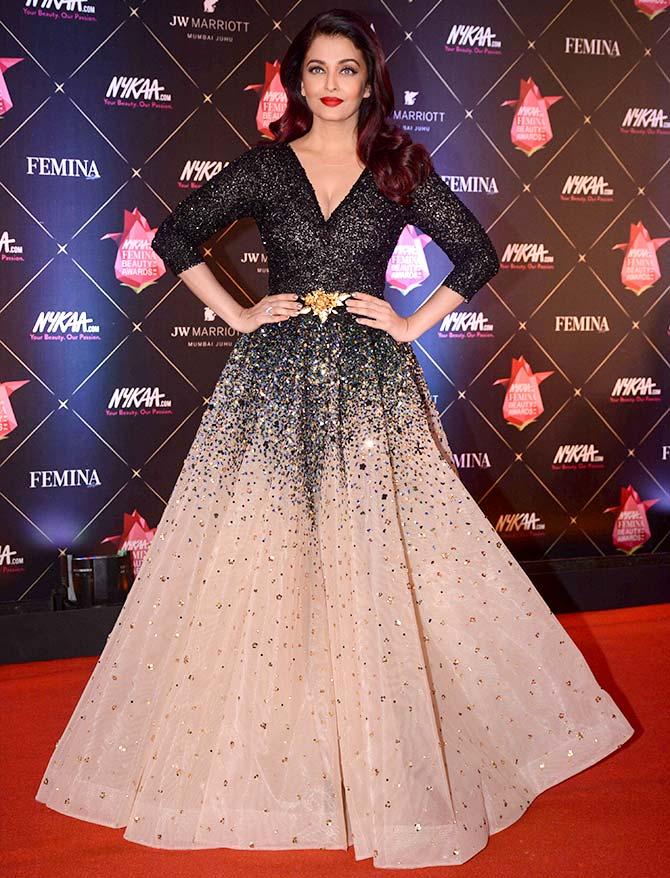 For home-grown marketplace Nykaa, which enjoys a third of the online beauty market, use of technology to ensure an omni-channel experience and offline retail expansion are critical drivers as it looks to grow further.
Sanjay Suri, chief technology officer of the company, says Nykaa is utilising technology towards building a service-oriented architecture.
"On the platform, we used to be on a monolith system, which is a single complex piece of software that does everything. Over the last one year, we moved to a component or modular system, which is also called service-oriented architecture. It's built with security in mind, is highly scalable, gives really fast page loads, and also opens up new business models. And through this we have brought down our operational cost also," he says.
Second, Nykaa is looking at ways of enhancing the buying experience through technology.
And thirdly, it is focused on personalisation.
"We are thinking of personalisation as starting conversations with customers, beginning with rolling out a chatbot where the user can not just get transactional questions answered, but also get prompted through the chatbot with product recommendations," says Suri, adding that besides chatbot, augmented reality-based mirror for virtual trials in offline stores would be big innovation themes for Nykaa.
With emphasis on omni-channel experience, in about six months Nykaa is aiming to have facilities in stores such as product returns, pick-up as well as shipment, besides allowing customers to look up if a particular store has the products they are looking for.
The company, which began as an online player in 2012, has branched into offline retail in the last couple of years with 13 stores at present. It aims to grow to 45 stores by 2018-19.
Offline contributes about 5 per cent of the overall business for Nykaa, which is looking at a gross merchandise value run rate of ₹10 billion for 2018-19.
In offline retail, the company has store formats -- Nykaa On Trend and, for stocking premier brands, Nykaa Luxe.
In its On Trend store, the first of which was opened last August, the company relies on technology-driven curation to adopt learnings from online which are displayed offline for an omnichannel experience.
Suri explains most websites highlight products a user may like thanks to algorithms so that there's a popularity order based on which products are shown to individuals.
"All of this falls under the realm of the wisdom of the crowd. That's the trending stuff, and it's only in online world," he adds.
But with the On Trend store, what Nykaa has done is to highlight the top 10 categories, based on which products are displayed.
"Someone who walks into the retail store has the benefit of the wisdom of the crowd. They can buy what's selling, and people are happy to go with what's trending unless you are looking for something very specific," he says.
In the store the barcode of products throws up details that appear on the app, just as online catalogues have data for each product including video content.
The online user is recognised in the physical store, while there is price parity across channels and coupons, reward points etc. can be redeemed equally.
"Going forward, we will look into enabling beacons in the store. So, if you have the app installed it will sense that and the screen located right next to it would recognise you and show products based on your past history," points out Suri.
The Mumbai-based company has begun investing heavily in technology. It has a product tech team in Mumbai, while in late 2016, it also opened a centre to hire fresh talent in Gurgaon.
Harminder Sahni, founder and managing director, Wazir Advisors, points out that Nykaa has taken up a category -- beauty and personal care -- that does not have any retail option in the offline world, including in major cities, as mostly there are few standalone stores or departmental stores with cosmetic counters.
"You don't have too many multi-brand outlets for beauty and personal care.
"In smaller towns even those brands are not available, so when they came up with that concept it became possible for people in every city or town to access this category and thereby Nykaa managed to create a niche for themselves."
Also, while starting out across offline and online channels simultaneously is not feasible for companies in general, a convergence through an omnichannel approach is necessary.
"There is convergence because it is about selling to the consumer eventually. The products, the consumers and the pricing remain the same. Even a brand like Coca-Cola has been an omni-channel player forever, and given a period of time every player has to be," says Sahni.
In a market like India, the use of technology across retail channels is still very limited. Therefore, adoption of augmented reality, for instance, is likely to put a brand ahead of the curve.
However, Sahni has a word of caution given the money involved and despite mainstreaming of technology as competition embraces new tools.
"If somebody goes to a store, are we saying people would not like to try clothes but merely go for a virtual trial in front of a mirror? At the same time, not every consumer is comfortable shopping online, and some consumers need to see the products offline. Wherever consumers want to shop, brands have a responsibility to be present. They have to test it out."
Building blocks
In the last one year, Nykaa has moved from single software to a component or modular system that is service-oriented.
It is looking at ways of enhancing the buying experience through technology.
In personalisation, chatbot and AR-based mirror for virtual trials in offline stores are key innovation themes.
For omni-channel experience, Nykaa is aiming to have facilities in stores such as product returns, pick-up as well as shipment.
Nykaa aims to grow to 45 stores by 2018-19, from 13 at present.