Gearing up to ensure greater compliance by companies to listing agreement, National Stock Exchange (NSE) is planning to increase its headcount to bring in more efficacy in its oversight role as a front-line regulator of the securities market.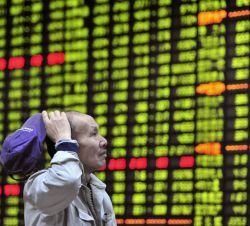 The Equity Listing Agreement mandates listed companies to make periodic and event based disclosures on the stock exchange platform for any information which are price sensitive in nature and which may have bearing on the performance or operations of the company.

The capital markets regulator Sebi has asked all stock exchanges, which function as front-end regulators in the securities market, to beef up their monitoring to ensure greater compliance by the listed companies to various provisions of this listing agreement.

"We are gearing up for this. That is something we have to do," NSE's Managing Director and CEO Chitra Ramkrishna told PTI.

Asked whether the exchange would have to beef up its headcount for this additional role, the NSE chief said, "Certainly, we will need to increase our headcount and we would soon do that."

"We are very sure about delivering on these additional functions that we need to do for assuring the markets," she added.

Sebi has also asked the stock
exchanges to set up a separate monitoring cell with identified personnel to ensure compliance with its new directions.
The regulator felt that the current monitoring mechanism of stock exchanges to ascertain adequacy and accuracy of disclosures needed to be made more effective.
This followed concerns that even though listed companies make disclosures to stock exchanges within the time frame stipulated under the Listing Agreement, the contents of the disclosures were not adequate and accurate. Therefore, investors were unable to take informed investment decisions based on such disclosures.
While Ramkrishna did not specify the level of increase in its headcount, the exchange is currently estimated to have a direct headcount of 520 people.
Headquartered in Mumbai, NSE has about a dozen offices across the country and this year it is celebrating its 20th anniversary.
NSE was promoted by leading financial institutions at the behest of the Indian government and was incorporated in November 1992 as a tax-paying company unlike other stock exchanges in the country.
It operates a nation-wide, electronic market, offering trading in stocks, derivatives, currency derivatives, Equity Exchange Traded Funds, gold ETFs and retail government bonds.
Its network spans across more than 1,500 locations all over the country and supports more than 230,000 terminals.