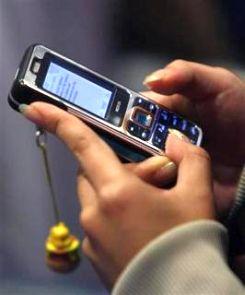 Customers do not need to know the payee's IFSC code, bank account details, etc, for transfer of up to Rs 100,000 per transaction.
The National Payments Corporation of India on Monday unveiled the Unified Payments Interface, hailed as a next generation technology in the money transfer space that is set to completely revolutionise payments by making it as simple as sending a text message on a mobile phone.
"Today a few banks have gone live with UPI out of 29 that had concurred to provide the service to customers.
"We are confident that several banks will join UPI this year. Our focus is in line with Reserve Bank of India's vision of migrating towards a 'less-cash' and more digital society," said A P Hota, managing director & chief executive officer, NPCI.
Under the new system, making payments has become simpler than other modes of online money transfer such as Immediate Payments Service, National Electronic Funds Transfer or Real-time Gross Settlement.
Now, one can transfer money to another person through a unique virtual address (virtual addresses are aliases to a bank account allowing a customer's account to be uniquely mapped), or mobile number, or Aadhaar number.
Customers do not need to know the payee's IFSC code, bank account details, etc, for transfer of up to Rs 100,000 per transaction.
Sector leaders believe this will drive the next leg of growth in mobile money and reduce cash transactions in the country, because of increased smartphone usage and better adoption of technology.
According to RBI data, the value of mobile banking transactions jumped 46 per cent to Rs 46,029 crore (Rs 460.29 billion) in December, compared to a month ago.
"It is going to make small value payments more electronic.
In a sense, UPI can really enhance the entire system because it will become an important space for people to make e-payments rather than just use the alternative of simply withdrawing money in the form of cash from their bank accounts," said Chanda Kochhar, MD & CEO, ICICI Bank.
E-commerce players and merchants, apart from consumers, are expected to drive the growth of the system.
This is because it allows a person to also raise a "debit request" asking for a payment, a feature that no other payments technology allows at the moment.
The other important feature of is it is inter-operable across different banks and allows instant payments.
"Payments have evolved in different ways: You had card systems, mobile money, internet e-wallets. . . But completely mobile inter-operable, person-to-person instant real-time with push and pull really didn't exist anywhere.
So, I think that is where it is a leapfrog," said Nandan Nilekani, advisor to NPCI.
Bankers believe another factor that will ensure quick adoption is the ease with which cash can be transferred digitally.
UPI allows any bank (participating in UPI) customer to download a UPI app of any bank and consolidate all their bank accounts for transactions.
With this, one can continue to use the same app unless the person changes the mobile phone or number, as it serves as an identification.
"The challenges involved in moving to digital payments is how do you balance safety, convenience and availability.
With UPI, You don't need to move money from one bank account to a wallet and so you can transact directly from where your money is stored and saved, making it easier.
"And from a security perspective, one click is a huge innovation which can end up solving the problem of broken payment chains which we find in e-commerce payments today," said Shikha Sharma, MD & CEO of Axis Bank.
Bankers are confident of UPI, an advanced version of the IMPS, being a success because IMPS has managed to capture almost half of the remittance market in just five years.
"IMPS was launched five years back and last month I think IMPS did Rs 20,000 crore (Rs 200 billion) of business which means on an annualised basis IMPS does Rs 2.40 lakh crore of transactions.
This is a platform launched just five years back and probably has half the remittance market," added Nilekani
Currently, wallet players have been left out of the ambit of UPI. However, they are keen on being a part of the system.
Naveen Surya, chairman, Payments Council of India and MD of ItzCash, a mobile wallet, said non-bank players are awaiting directions from RBI and NPCI to see if they can also be a part of this.