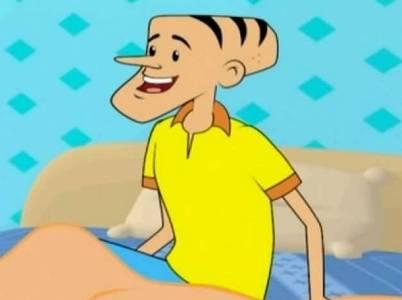 A recently launched comic featuring Tinkle Digest's popular character, 'Suppandi', left, has simplified complex investment concepts bringing an end to investment woes.
Tata Mutual Fund has collaborated with Tinkle Digest to curate a 32-page comic that seeks to 'educate people about mutual funds.'
The book that consists of a series of 11 stories depicts Professor Simply Simple introducing and explaining to Suppandi concepts related to investing using everyday examples from the common man's life.
"Suppandi is the quintessential common man, taking everything at face value.
"The idea that our creative team and TMF's marketing team came up with was that their brand mascot Professor Simply Simple would explain these concepts to Suppandi.
"If Suppandi can understand them, then so can everybody else," says Sanjay Dhar, President, Content Solutions Group.
Designed in the signature style of Amar Chitra Katha's Suppandi and Friends, the comic was circulated with leading dailies in 6 languages -- English, Hindi, Kannada, Bengali, Tamil and Gujarati -- across India last month.
"In each story, a different situation leads to the introduction of a new concept with Suppandi displaying his regular brand of humor and finally, in his own inimitable style, giving out his simple Suppandi version of the financial concept introduced in that story," says Dhar.
The character of Suppandi, which has evolved over the years from being a household help to having a variety of office jobs, has now become a brand name with several new ventures lined up.
"In addition to the Suppandi and Friends Youtube channel and the Suppandi bobbleheads, we are now releasing a new collection of Suppandi stories and also bringing back many older ones," says Shriya Ghate, Editor, Tinkle Digest.