The 16-hour flight will be the first direct one from India to the US west coast.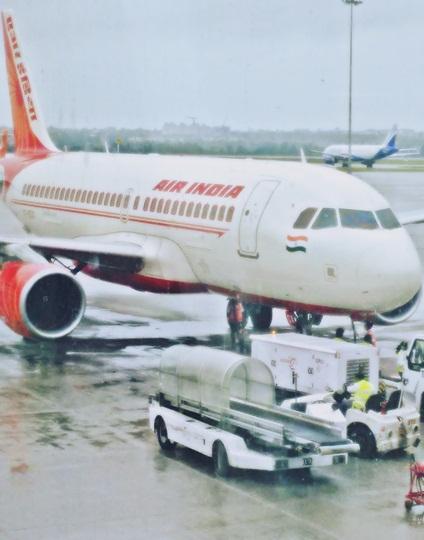 Air India is planning to launch a direct flight between New Delhi and San Francisco in December. The thrice-a-week flight, which will cover the distance in 16 hours, will be the first direct flight between India and the US west coast.
On the San Francisco route, Air India will use its three Boeing 777-200LR aircraft.
Sources said the airline had already secured slots at the San Francisco airport and was planning for a December launch. "It will be a Delhi-San Francisco flight and we are working on hub-and-spoke connections," said a senior airline executive.
Earlier, the airline was considering a Bengaluru-Delhi-San Francisco flight, deploying a Boeing 777 aircraft on the entire route.
Currently, Air India operates daily non-stop flights to Chicago and New York (from New Delhi) and Newark (from Mumbai). The Mumbai-Newark flight, which takes 16 hours, is the longest flight from India as of now.
On the New Delhi-San Francisco route, Air India will compete with major airlines from Europe, the Gulf countries and East Asia. As of early 2014, about 600 passengers travelled daily between Delhi and San Francisco (one-way); all opted for flights that went via another location, according to Delhi International Airport Ltd data.
Air India has three Boeing 777-200LR aircraft, with 238 seats (eight first class; 35 business class and 195 economy class). Currently, these flights are sparingly used on routes to Saudi Arabia. These are among the 68 Boeing planes it ordered in 2005 for long-haul routes. In 2013, Air India sold five planes in this category to Etihad for $68 million. It had said retaining the fuel-guzzling aircraft would have aggravated losses.
Initially, the airline plans to offer a three-class service to San Francisco. The Air India management is also considering reconfiguring its Boeing 777-200LRs through the next few months, doing away with the first class and increasing the economy class seats.
In the past, the airline has found it difficult to sell eight first-class seats on the route and occupancy in the premium segment has been poor.
With domestic jet fuel prices down 41 per cent year-on-year, Air India is likely to keep its operating costs down. And, rising passenger demand is likely to boost yields.
"Bengaluru and Delhi are the top source markets for San Francisco flights. Air India's marketing efforts will be weak if passengers from Bengaluru have to change aircraft in Delhi. Also, rival airlines offer daily connections to San Francisco," said Devesh Agarwal, editor of Bangalore Aviation, an aviation blog.
In the past, other Indian airlines, too, have explored connectivity with the US west coast. Air India operated flights to Los Angeles through Frankfurt, while Jet Airways briefly flew to San Francisco via Shanghai. Though Kingfisher Airlines considered starting a Bengaluru-San Francisco flight, the plan didn't take off.
LONGEST FLIGHT ROUTES
Dubai - Panama City: 13,821 km; 17 hrs 35 mins (Emirates)
Dallas - Sydney: 13,802km; 16 hrs 50 mins (Qantas)
Atlanta - Johannesburg: 13,573 km; 16 hrs 40 mins ( Delta)
Note: Emirates proposes to launch a Panama City flight in February 2016; Route planning is automated and routes chosen by airlines vary daily, based on en route wind conditions and the temperature and weather