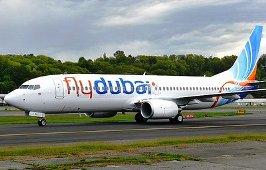 Dubai-based low cost airline flydubai will operate direct flights to Mumbai from October 28, bringing the total number of destinations served by the carrier in India to seven.

In June, flydubai doubled its network in India with the start of flights to Delhi, Kochi and Trivandrum.

The new flights were a result of the expanded bilateral agreements that India has signed with Dubai over the past 12 months.

Commencing in October 28, flydubai will operate direct flights five times a week between Dubai and Mumbai while also increasing the frequency of its flights to Delhi to five weekly.

"India and the United Arab Emirates have enjoyed close historic relations and have been dynamic trade partners. We are excited to contribute further to additional growth in the travel and trade segments with the launch of our flights to Mumbai," Ghaith Al Ghaith, Chief Executive Officer at flydubai, said.

"We remain committed
to serving the market with affordable and reliable travel options," Ghaith said.
According to reports published by the Consulate General of India, India-UAE trade was valued at $180 million per annum in the 1970s and today it is valued in excess of $44 billion, making the UAE one of India's leading trade partners.
Sudhir Sreedharan, Senior Vice President Commercial (GCC, Subcontinent, Africa) for flydubai, said: "We are pleased to see progress being made this year towards strengthening the trade, travel and tourism links between Dubai and India by adding additional seat capacity between these markets."
"Flydubai's flights to Mumbai, Delhi and the five other destinations in the market will give more options to passengers from India to connect through Dubai's efficient aviation hub to other destinations on our network or further afield.
"Our recently launched Business Class is now available on all our new routes to India: Delhi, Kochi, Mumbai and Trivandrum," he said.
The budget carrier also operates for Ahmedabad, Hyderabad and Lucknow.