People move from investment banking to growth equity or from venture capital to growth equity or entrepreneurship, depending on what's attractive at different points of life.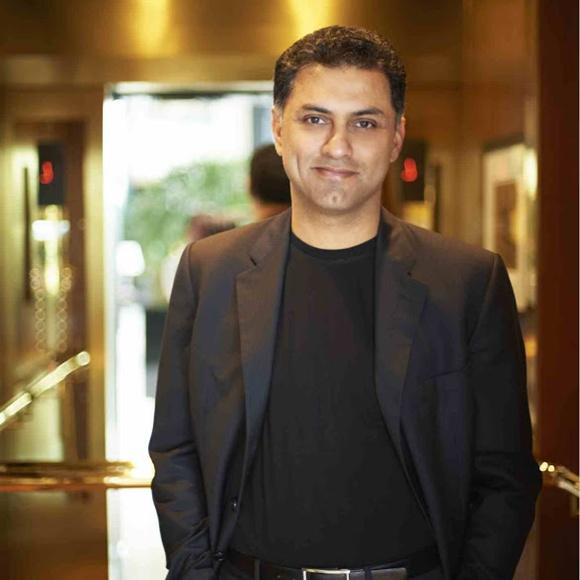 Private equity (PE) and venture capital (VC) firms have seen a churn in the past few months while PE inflows shrank 48 per cent to $7.54 billion for the six months ended June 2016.

These entries and exits were mostly at the mid-level.
Last month, Dhruv Kapoor left Helion Ventures to head Sistema Asia Fund as its managing director.

Kapoor served Helion for eight years as vice-president - from July 2008 to July 2016 - at its Gurgaon office.

He assisted Helion with 18 investments in technology and non-tech sectors.
In April, Nitin Goel quit as managing partner at real estate private equity fund Milestone Capital Advisors after a three-year stint with the fund.

In March, Dhruv Jain quit as chief financial officer (CFO) of Milestone in less than two years after joining the firm.

Two other executives had quit the firm last year: Navin Kumar quit to float his consultancy while Alok Agarwal who was CFO, had quit to join Brookefield India as chief executive officer (CEO).
In April, when Matrix Partners announced a fundraising of $110 million, it also disclosed that one of its partners, Rishi Navani, quit the firm.
A venture capital veteran, Navani had worked for VC firms such as Indoocean Ventures, Apax Partners and WestBridge Capital, and was responsible for bets on Chumbak, Mswipe and Daily Hunt.
He's believed to have floated a new investment firm, Epiq Capital.
Mukul Singhal and Rohit Jain, principals at venture capital firm SAIF Partners, recently put in their papers to set up an early-stage fund.
Singhal, based in New Delhi, and Jain in Bengaluru led early-stage bets at SAIF.
The duo worked on about a dozen deals, including education technology firm Toppr and household services firm Urban Clap.
They will invest $500,000 in 15-20 start-ups and compete with micro-venture capital firms such as Blume Ventures, Kae Capital, Orios Venture Partners and India Quotient.
In people-intensive financial services, there's always a flux, as people keep changing roles.

People move from investment banking to growth equity or from venture capital to growth equity or entrepreneurship, depending on what's attractive at different points of life.
''It's not unusual in this sector. But, since it is still small in India, it becomes noticeable," says Bala Deshpande, senior managing director, New Enterprise Associates India. She feels it is not unusual to see this kind of churn.
Even in the US, many first-time funds don't raise a second fund and 80 per cent of the capital goes to big firms like Sequoia or NEA; the churn happens in the remaining 20 per cent of the sector.
Sanjay Nath, co-founder and managing partner at venture capital firm Blume Ventures, says the larger story is that there's a renewed focus on performance and exits.
"The writing was on the wall; it has now come to the forefront. There's a renewed focus on performance; the pure growth story has gone. The metrics have changed even for the venture capital firms," he says.
It's not just exits. The PE-VC firms have also seen several people joining them, including some high-profile executives who quit plum jobs as CEOs of multinationals to join private equity firms.
Sanjay Purohit, managing director at Levi Strauss & Co, was hired as CEO of Sapphire Foods and partner consumer & retail practice for Samara Capital last month.
Sapphire Foods was set up last year by Samara Capital-led consortium of four PE funds to acquire 300 KFC and Pizza Hut stores in India and Sri Lanka. Purohit comes with rich experience at consumer firms such as Cadbury and Asian Paints.
Similarly, Sameet Gupte joined as CEO at customer engagement management service provider Servion Global Solutions.
He came from global information technology consultancy VirtusaPolaris, where he was executive vice-president and global head of financial services. Gupte has a track-record of building information technology (IT) services businesses across Asia, America and Europe.
"Though these professionals move to smaller businesses, the opportunity is far more challenging and rewarding," Sumeet Narang, founder and managing director at Samara Capital, told Business Standard in a recent interview.
Everstone had earlier roped in Aseem Soni, director at Cargill Foods India, to drive growth at Modern Foods. Everstone acquired Modern Foods from Hindustan Unilever in April.
PEs are hiring people with operating experience, who can take these companies to the next level of growth.
Last week, Dilip Jose resigned as CEO of the Abraaj Group-owned CARE Hospitals, and will join TPG Capital from October.
In April, TPG Capital had bought a 65 per cent stake in Cancer Treatment Services International for $33 million.
In February, the firm invested $144 million in Manipal Healthcare.