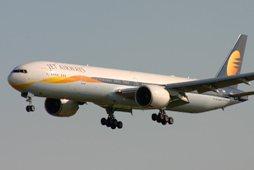 Airlines are bracing for a difficult fortnight, with Hurricane Sandy flooding the New York and Newark airports.

Air India, Jet Airways and United fly to these airports from Mumbai and Delhi.
"The Newark airport runway has been flooded. It is possible that ground equipment and navigation aids could be damaged.
"We anticipate it could take 10- 15 days for operations to be fully normalised," said Jet Airways' chief commercial officer, Sudheer Raghavan.
The airline flies a 220-seat Airbus A330 plane to Newark, through Brussels. "We have loads of 80-85 per cent on Newark flights.
"We continue to fly to London and Brussels and are transferring passengers to other destinations in the US on our partner airlines," he said.
Air India has a daily flight to New York and Newark. About 80 per cent of all passengers terminate their journey in these cities and the rest travel onwards.
"We have a backlog of 500-600 passengers due to cancellation of flights for two days.
"The airports have been shut and the situation will be assessed after 24 hours," said an AI executive.
He added the airline had interline arrangements with American Airlines, Delta and United, and was transferring passengers to destinations other than New York on these airlines.