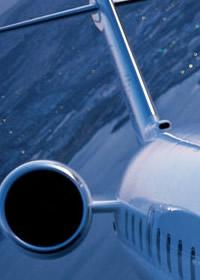 Air travellers from several non- metro cities would soon start enjoying world-class check-in and other facilities with the state-run AAI and IT solutions provider SITA joining hands to equip the airports there for seamless movement.

The Societe Internationale de Telecommunications Aeronautiques, which has been in India since 1952, is now partnering with the Airports Authority of India to equip 25 airports with common use passenger processing systems to 'improve the experience of millions of passengers,' Hani El-Assaad, SITA President (Middleast, India and Africa), said in New Delhi.

The announcement followed the implementation of SITA's similar passenger systems at 13 AAI airports across the country.

At the 25 airports, including those at major metros like Chennai and Kolkata, SITA's CUPPS would help airport operators maximise the use of check-in counters and gates, especially during the peak rush hours, he said.

A large number of airlines could operate these common user terminals for passenger and baggage check-in and related activities.

Under a seven-year agreement with AAI, SITA would provide 700 workstations with multiple Common Use Self Service kiosks at these 25 airports, said M Jaikrishna, SITA's India Head.

He said CUPPS has been successfully installed at Kolkata and Chennai airports. These would also be set up in a phased manner at airports in Chandigarh, Mangalore, Indore, Pune, Port Blair, Vadodara, Jammu, Patna, Ranchi, Bagdogra, Imphal, Viskhapatnam, Agartala, Madurai, Bhopal, Raipur, Aurangabad, Bhubaneshwar, Dibrugarh, Leh, Rajkot, Tirupati and Silchar.

Speaking
on the occasion, AAI Chairman V P Agarwal noted that India was aiming at connecting remote areas and generate new passengers from there.
"For this, we need to work on the airport infrastructure. We have finished the modernisation of 33 airports of the 35 non-metro airports taken up earlier," he said.
The AAI Chairman said "we have created a capacity for next five years but it is not sufficient.
"So we have to plan now and begin expansion work to cater to the needs of passengers and airlines beyond these five years."
Emphasising that India would be among the top three countries in terms of number of air travellers by 2020, El- Assaad said the fundamentals of this industry were strong as the number of passengers travelling by air would increase to 450 million from present 160 million.
"SITA's long standing role in India's aviation industry continues as we move forward with this seven-year agreement to supply world class technology to at 25 AAI airports across the country," he said.
SITA has also bid for AAI tender for setting up of Airport Operations Control Centre at 10 more airports.
The AOCC would provide 'big solutions' like resource management and data base, flight information systems, passenger flow monitoring and all data required by the operators of these airports.
"We hope that a decision will be taken in the next few weeks," El-Assaad said.
The arrangement was done on profit sharing basis, in which AAI would be getting around 47 per cent of the revenue.
SITA had successfully implemented passengers system at 13 airports. With this, total number of airports on which SITA would be implementing the CUPPS is 38.